Meagan Ethell marked the start of Breast Cancer Awareness Month by lighting up her backdrop in pink in a stunning series of wakeboarding photographs.
The 22-year-old has long worked to raise awareness for and funds against the threat of breast cancer and lit Boathouse Row, in Philadelphia, for the occasion.
Boathouse Row is a strip of 19th-century homes along the Schuylkill River, and Ethell chose the location having seen the marina lit in pink in previous years.
The world's top-ranked wakeboarder and six-time world champion used the location and lighting for a series of wakeboarding performances in the water in her ongoing quest to find a cure for breast cancer.
"As a passion of mine, I'm really excited to raise awareness of breast cancer," said Meagan Ethell.
"I want to thank the city of Philadelphia and Boathouse Row for helping me with the project."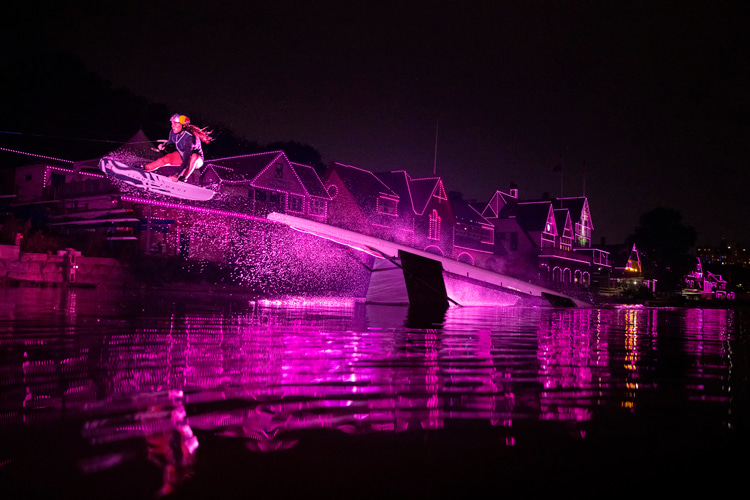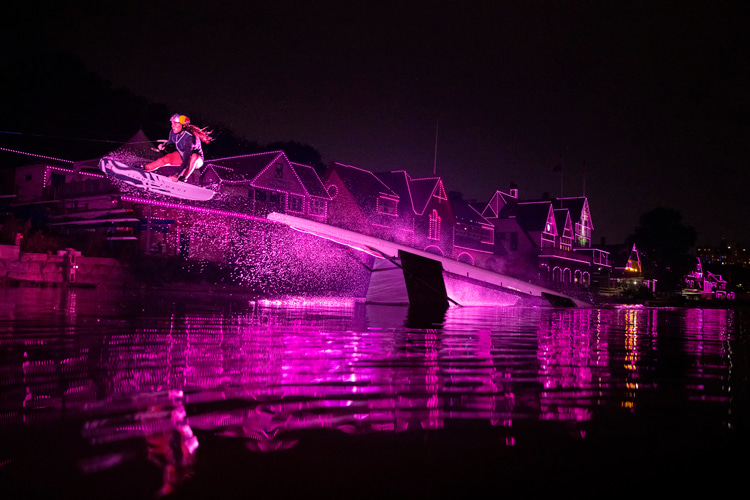 Boathouse Row and Surviving Breast Cancer
Boathouse Row was an apt location as it is past the location that breast cancer survivors row with the community initiative WeCanRow Philly.
WeCanRow Philly encourages women out on the water to boost their energy levels and get back control of their bodies after treatment as well as meet others who have gone through the same experience.
Ethell is a spokeswoman for Boarding for Breast Cancer (B4BC) and has taught survivors in her home town of Orlando each year how to wakeboard.
You can support her work by donating to B4BC or else by joining B4BC's 13th annual Skate the Coast event on October 25, encouraging communities to skate, bike, or roll around their neighborhoods for breast cancer prevention.
Boathouse Row is a national historic landmark, which is outlined with colorful LEDs, which can light up in various colors to mark different events or seasons.
B4BC is a not-for-profit organization set up in 1996 which advocates early detection and a healthy, active, and conscious lifestyle as the best means of breast cancer prevention.