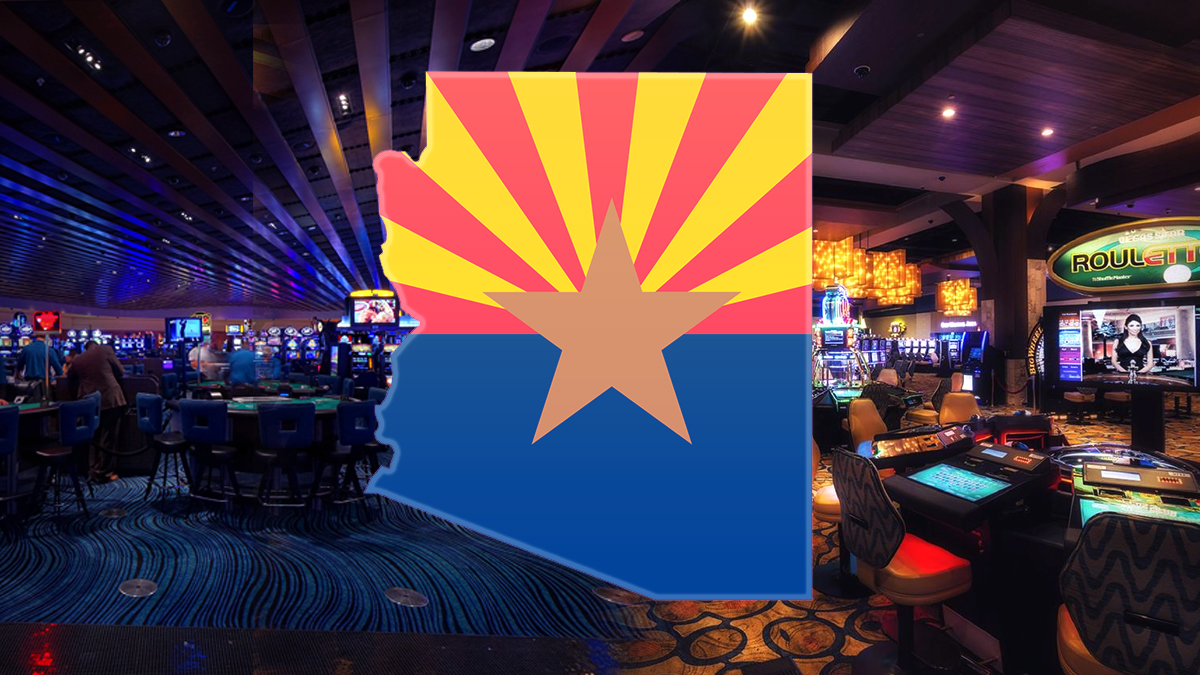 The great state of Arizona has much in common with neighboring Nevada. Both states are perpetually sunny paradises where retirees spend their golden years. And while gold may get top billing, the Copper State and Silver State share a rich history built on mineral mining.
But for my money, the most important link between Arizona and Nevada is that both are home to thriving casino industries. Sin City and its iconic Strip will always draw the international interest, but for folks driving through the Southwest, discovering any of Arizona's more than two dozen tribal casinos is like spotting an oasis in the desert.
1 – Talking Stick Resort in Scottsdale
I was born and raised in Arizona, and I still call the scenic Red Rock wonderland of Sedona home to this day. And whenever I get the chance, I gas up the old gal and head down the hill to Scottsdale for a day trip to Arizona's undisputed casino king – Talking Stick Resort.
For the rest of the casinos on this page, I'll be sticking with one great reason to visit the property, but Talking Stick Resort simply has too much to offer for that format.
Built in 2010, the shimmering neon tower that greets Scottsdale's upscale desert denizens every evening climbs 15 stories skyward. That makes it by far the tallest casino-adjacent hotel tower in the state, and one that rivals many of the high-rises in Downtown Phoenix.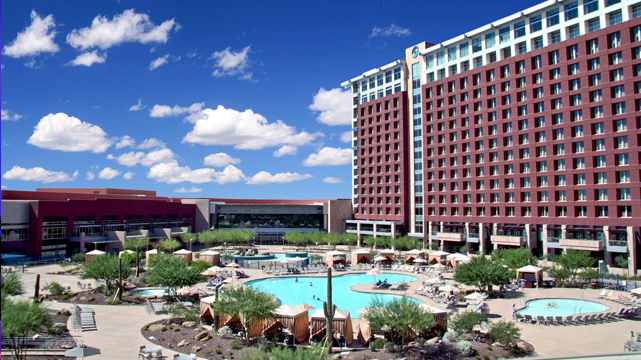 The wider property includes the 36-hole Talking Stick Golf Club, so feel free to bring a bag of clubs if you enjoy hitting the links. And when the 100-degree heat forces you to find cover, look no further than the sprawling outdoor swimming pool where revelers cool off in style.
Inside, you'll find a modern casino setting straight out of Las Vegas. Concierge service, crowded bars and cafés, and beautiful décor abound, the combination of which always seems to remind me of the Aria in Vegas. Additional entertainment options include six concert lounges, five restaurants, a massive buffet, a 13,000 square foot spa, and four indoor pools.
As for the casino itself, this almost 100,000 square foot gaming floor has all the bells and whistles a gambler can ask for. With nearly 900 slot and video poker machines – and the latest makes and models at that – plus 55 tables in the pit spreading blackjack, Three Card Poker, and Let It Ride, Talking Stick Resort has card players covered.
Speaking of cards, don't forget about the ARENA Poker Room, where hundreds of players pack the joint to play No Limit Texas Hold'em (cash games and tournaments) for low-, mid-, and high-stakes action.
Simply put, Talking Stick Resort is the crown jewel in Arizona's tribal casino empire, so be sure to see it for yourself on your next trip to the Valley of the Sun.
2 – Twin Arrows Casino Resort in Flagstaff
Arizona is indeed known for its sunshine and summer heat, but many visitors are surprised to learn that the state contains multitudes on the climate front.
Located just two and half hours north from Scottsdale are the pine forests and ski slopes of Flagstaff. At 6,909 feet in elevation near the whitecapped San Francisco Peaks, the Flagstaff area is a snowbird's dream come true.
And after you've toured historic Route 66 in the Downtown district, head eastbound along the icon roadway until you spot the Twin Arrows Casino Resort's signature pair of shafts sticking out of the soil.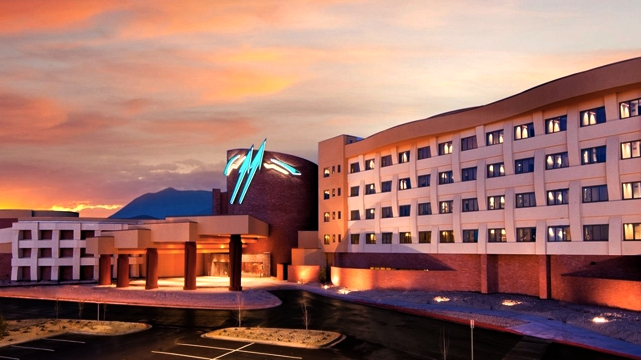 Twin Arrows opened its doors in 2013, so it's one of the newest land based casinos in the state. The property is upscale and lavish to say the least, and you'll find all of the amenities and gambling options that make a casino elite.
The real reason to visit Twin Arrows, however, lies in the surrounding area's unique scenic appeal relative to the rest of Arizona.
As the northernmost casino in the state, Twin Arrows offers visitors an entirely different perspective on Arizona thanks to its proximity to Flagstaff's Snow Bowl ski area. And if you hit the road for another 100 miles northward, you'll end up on the South Rim of the Grand Canyon – only one of the Seven Natural Wonders of the World.
3 – Vee Quiva Hotel & Casino in Laveen
One of three casinos operated under the Gila River brand – by the tribe of the same name – Vee Quiva Hotel & Casino is located in the small Phoenix suburb of Laveen.
If you're into the "Old West" vibe Arizona evokes in the minds of most, Laveen's old-school ruggedness might be reason enough to venture to Vee Quiva. In my case, however, I come for the long lineup of potentially lucrative contests.
After signing up for Gila River's "The Card" – your standard Player's Club promotion for internal player-tracking purposes – you can participate in any number of awesome contests. These revolve seasonally throughout the year, so check the Vee Quiva website's "Happenings" page, but here's a few that I find most fun.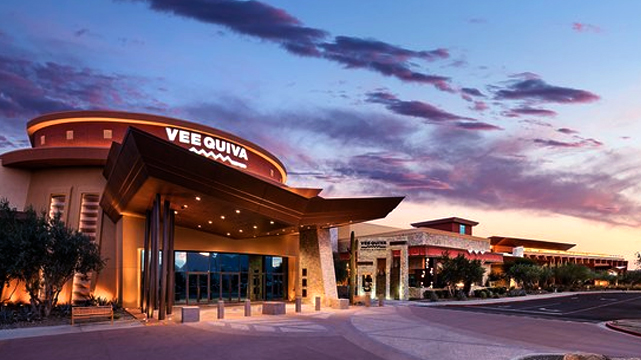 The free to enter $100,000 "Pick the Pros" Football Handicapping Contest awards between $50 and $1,000 in free slot play based on your NFL picks. A hundred winners are crowned each week, and a season-long contest even awards a brand new F-150 pickup truck to the eventual champion.
Vee Quiva casino seems to specialize in running fun promotions and contest like this year round, so its worth your while to stop in whenever you're in the Phoenix area.
4 – Casino del Sol in Tucson
Make your way to the Southern edge of Arizona and you'll ride into Tucson, which ASU alumni like myself know better as Phoenix's "little brother."
Casino del Sol bills itself as Tucson's "premier luxury resort and casino," and while it doesn't have much competition in that regard, this place took its template from Talking Stick Resort. That means full-scale concert venues, lush green golf courses, culinary delights that span the spectrum, and several swimming pools indoors and out.
The gambling is also top-notch, offering a full complement of casino table games, slots, video poker, bingo, and a poker room.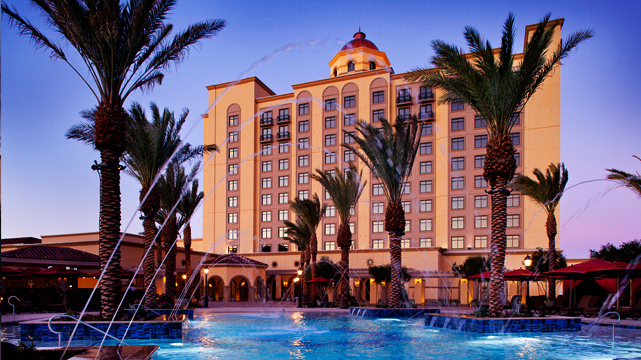 If you do take a trip here though, be sure to book an extra evening or two to spend catching a concert at the gorgeous Anselmo Valencia Tori Amphitheater. This 5,000-seat concert hall has played host to countless headliners over the years, and fans of every musical variety are in luck.
If you like country crooners, Brad Paisley, Travis Tritt and Toby Keith make regular appearances. Hip hop fans will find hitmakers like Pitbull, the Wu-Tang Clan, and Nicky Jam on the marquee. Pop singers, Latino bands, and hard rock acts from the Golden Age of hair metal round out the annual lineup, so be sure to buy your concert tickets in between sessions crushing the blackjack tables.
5 – BlueWater Resort and Casino in Parker
The big draw of BlueWater Resort and Casino can be found right there in its name.
BlueWater owes its signature amenity to its picture-perfect location smack dab along Arizona's border with California. And because that border consists of the Colorado River in all its glory, gamblers here can enjoy scenes that few others in Arizona's largely arid environs ever do.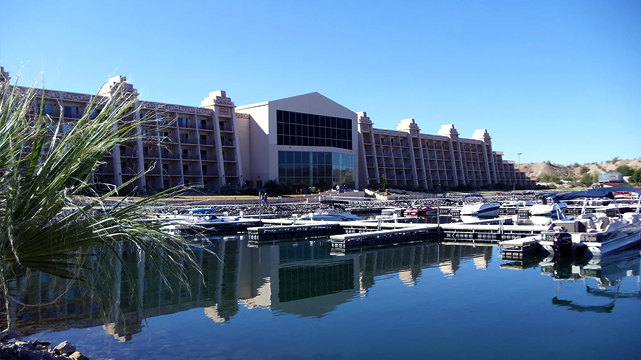 I mean, where else in the state will you find a place called "Wakeboarder Island" within walking distance of the casino floor? Wakeboarder Island, by the way, uses a pulley system to whisk riders through the water without needing any boats at all. You can jump ramps and take sharp turns through the professionally designed wakeboarding course.
And if you're feeling up for a more casual aquatic adventure, renting a boat in Parker and cruising up the Colorado to Parker Dam – which forms the massive Lake Havasu reservoir – makes for a perfect day trip.
Conclusion
With so many choices for Arizona gambling, taking the full tour of tribal casinos might not be in the cards for you. But after learning a little about my home state's diverse collection of gambling halls, I sincerely hope you have the opportunity to visit as many as you can during your travels.
Between the Las Vegas meets Scottsdale resort style ambience found at Talking Stick, the northern exposure found at Twin Arrows in Flagstaff, and a riverside playground in the BlueWater Resort, Arizona really does have a casino for gamblers from all walks of life.