In the next installment of Surf Cinema Sundays, powered by TheSurfNetwork, we're showing "Bella Vita," included in your Surfline Premium membership, on October 24th. We'll continue showing iconic surf movies every other Sunday. (Next up: 'Slippery When Wet/Surfing Hollow Days' on November 9.) If you're not already Premium, sign up for a Surfline free trial here, and you can also stream/rent the film by going to TheSurfNetwork's site. 
[FAQ: How to watch Surf Cinema Sunday films]
You'd think that after putting out a couple critically acclaimed, award-winning surf films, among countless other passion projects and commercial gigs, a respected professional filmmaker like Jason Baffa would've hit his stride — and after a decade in the game, dropping another surf doc on the world would be rather easy for a guy like him. But anyone who works in a creative medium knows that the moment it stops hurting is the moment you've stopped challenging yourself. If you're cruising around all satisfied, like peaked-in-high-school-guy, well, hell… Perhaps it's time to move on?
Presented through the personal experience of surfer/artist/environmentalist Chris Del Moro's overdue pilgrimage to his ancestral homeland, the 2014 documentary Bella Vita was an altogether draining, almost overwhelming, undertaking for Baffa, who shot the whole thing in brilliant (and bulky) 35mm film. But ultimately, it was among the most fulfilling things he's ever produced — for a whole bunch of reasons, most of them pretty intangible.
"Bella Vita was, without a doubt, the hardest time I've ever had getting a film made," Baffa admits. "We had it all: limited finances, gear broke, Lauren got hurt, Nico got sick and we had to take him to the hospital… Even in finishing, there were weird tech issues at Sony Pictures with sound. It was like, 'What is going on here?'"
"So I have mixed emotions about making the film," he adds. "I'm incredibly proud of what we accomplished, and I'm so happy the Italian community has embraced it, because I was nervous about making them proud. And Bella Vita has won more festival awards and accolades than any of my other projects, by far. But geez, we bled for it! And I'm really thankful that [The Surf Network/Surfline] are sharing this film, because I don't feel like Bella Vita has reached its potential. We're in the process of changing distributors to Lionsgate Films, and I'm excited to see them get this story out to the world, as I wasn't happy with our original release. But as my Italian friend, winemaker Piergiorgio Castellani, says: 'Italians must suffer for their art.'"
Surfline reached out to Baffa to learn more.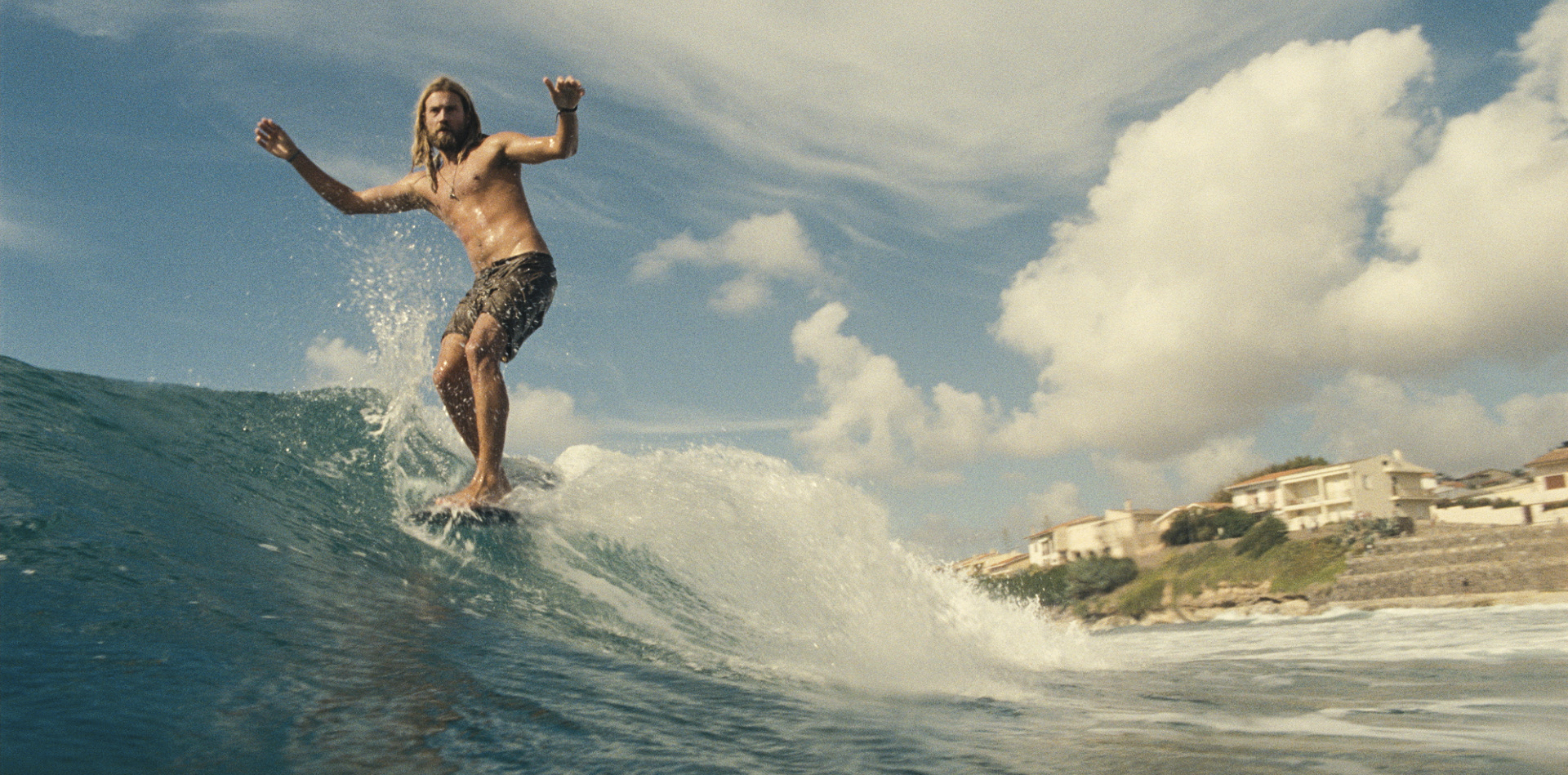 Surfline: What inspired you to make Bella Vita? Did Chris pitch it or had it been marinating in your mind for a while?
Jason Baffa: Bella Vita came from a very fruitful trip to Indo with my wife. Because while there, she launched her yoga retreat career, we found out we were pregnant with our first child, and Chris and I first discussed making a movie. He was there traveling with his now-wife, and we chatted about life, projects and family over a Bintang. At the time, I was hungry to make another film, but I really wanted to do something different. We bonded over the fact that both our dads come from Italy, and he told me about this new, unique and passionate surf scene in Italy. 
And you bought it? Seems to me every pro surfer says that about everywhere they go.
I honestly wasn't sure. But he showed me photos and introduced me to some of his friends, and I realized that there was something really special happening in Italy. It was a story I wanted to be a part of sharing, and an opportunity to reconnect with my Italian heritage.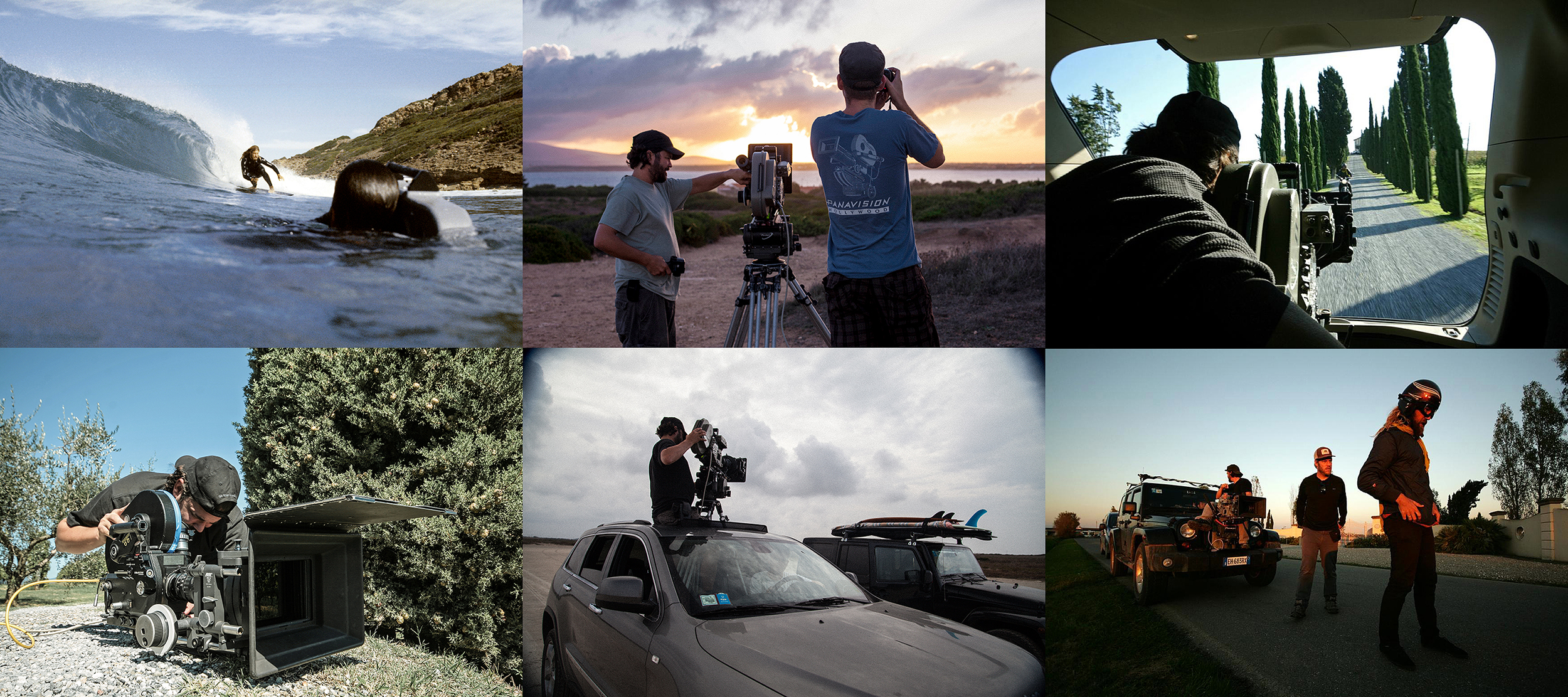 By 2012 you'd become known for your rather simplistic approach to independent filmmaking. But for Bella Vita, you added another 35mm film camera, some digital units and an actual van instead of a backpack. What compelled you to upgrade?
Masochism [laughs]! I guess since this is our third film chat this year [Read about One California Day here and Singlefin: Yellow here], perhaps one creative theme is that I like to push myself and the work. I want each project I do to be bigger and better. Scott Kassenoff agreed to be director of photography on Bella Vita and we quickly decided that 35mm film was a must. My buddy Greg Schultz, who helped produce, told us we were nuts, but Scott and I were adamant. We wanted the project to be a nod to the great Italian cinema before us, and I wanted to shoot it for the big screen. Our intention was always to make a movie that would be an intimate story but with big, epic visuals for film festivals and theatre audiences. 
Mission accomplished. Bella Vita absolutely hoovered up the awards on 2013-14 surf film festival circuit, especially in Europe.
The irony is that we still tried to do it small and rootsy. So Scott and I traveled with one assistant, Jonathon Taylor, and hired help from a local Italian camera assistant named Giuseppe Maoi. And yes, it was actually two Jeeps full of our 35mm camera gear. If we needed a lens or battery we'd have to unload all the other gear just to get in. It was so hard. We really needed a bigger crew to make it efficient. Luckily, Greg and the other producers, Scott and Anh-Thu, all got creative with our resources in a way that we could pull it off.  Their support made it happen, and they even flew over to help along with the local Italians, who were amazing. Everyone pitched in to carry a case or do whatever we needed… family style.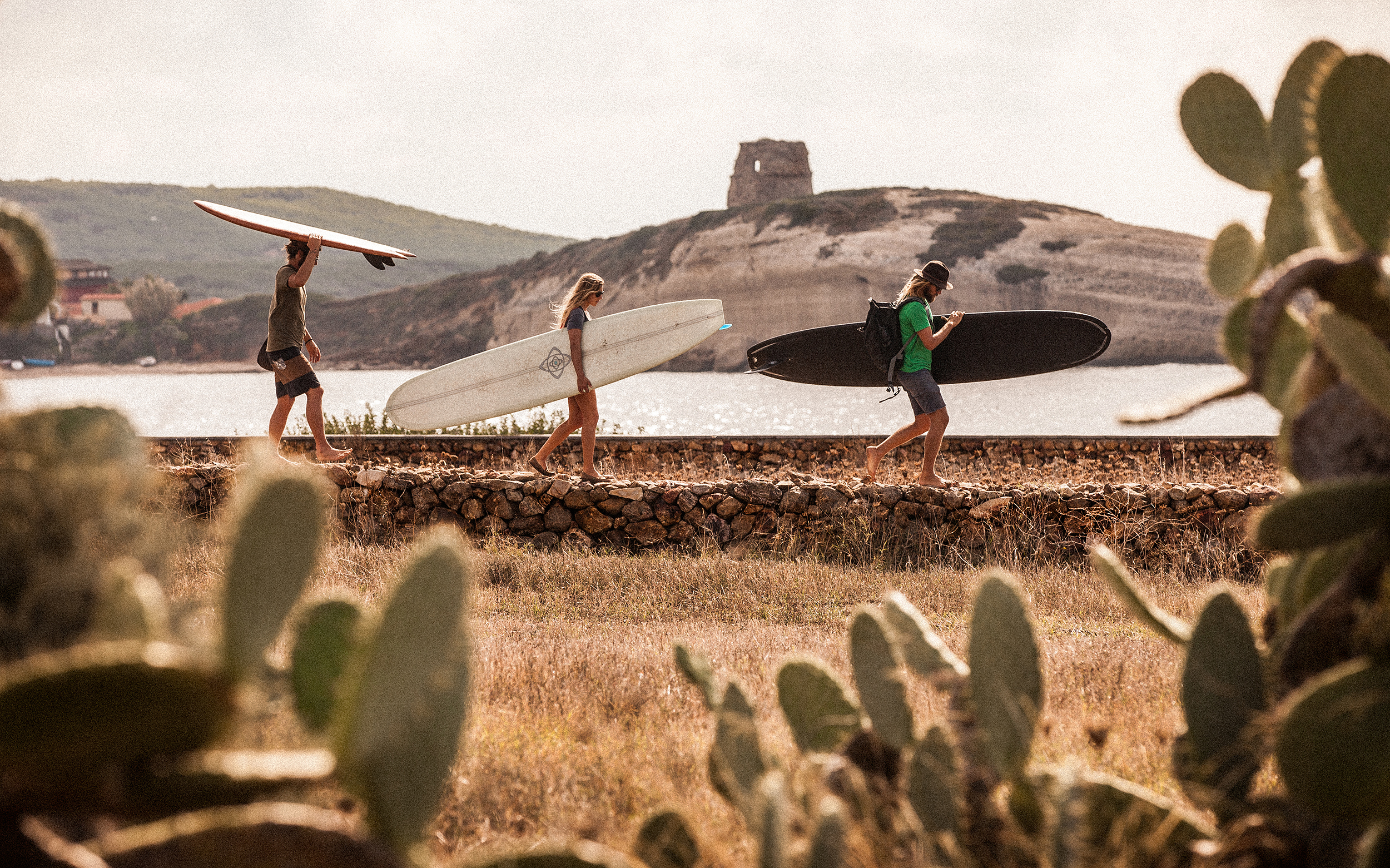 Once again, your friend Scott Kassenoff came through for you in a big way. As Director of Photography on Bella Vita, how much of the film's success can be accredited to Scott? Because, man, there are a whole lot of shots.
Yeah man, such a tremendous effort. Especially when you consider that he had such limited resources to help him. He was loading 35mm into his camera, my camera, downloading film magazines at the end of the day… all with just JT's support and Giuseppe on a few key days. And for those who don't know, 35mm isn't small. It's literally a truck load of cases, like, if we set my camera up with a long-lens on sticks and everyone jumps in the water, I can't safely move it alone. I did it a few times and about killed myself. Then add Kassenoff setting up several water camera units and swimming all day, it was a bit crazy.
And expensive.
We also had the added stress of a very-limited budget. So film was scarce and we had to manage what we had. We didn't get dailies (transfers of our exposed film), so we didn't really know if the cameras were all working correctly or if our exposures were spot on. We even had a water camera jam during one of the best days, due to a bad film spool from LA. That was heartbreaking. So I can't say enough good things about what he pulled off. I was stoked that the film won "Best Cinematography" at several film festivals along with "Best Picture."  Scott deserves that and more. In the end, we both love to shoot and Italy offers so much beauty to capture. Huge props to Gregory Reese, as well, who colored the film brilliantly.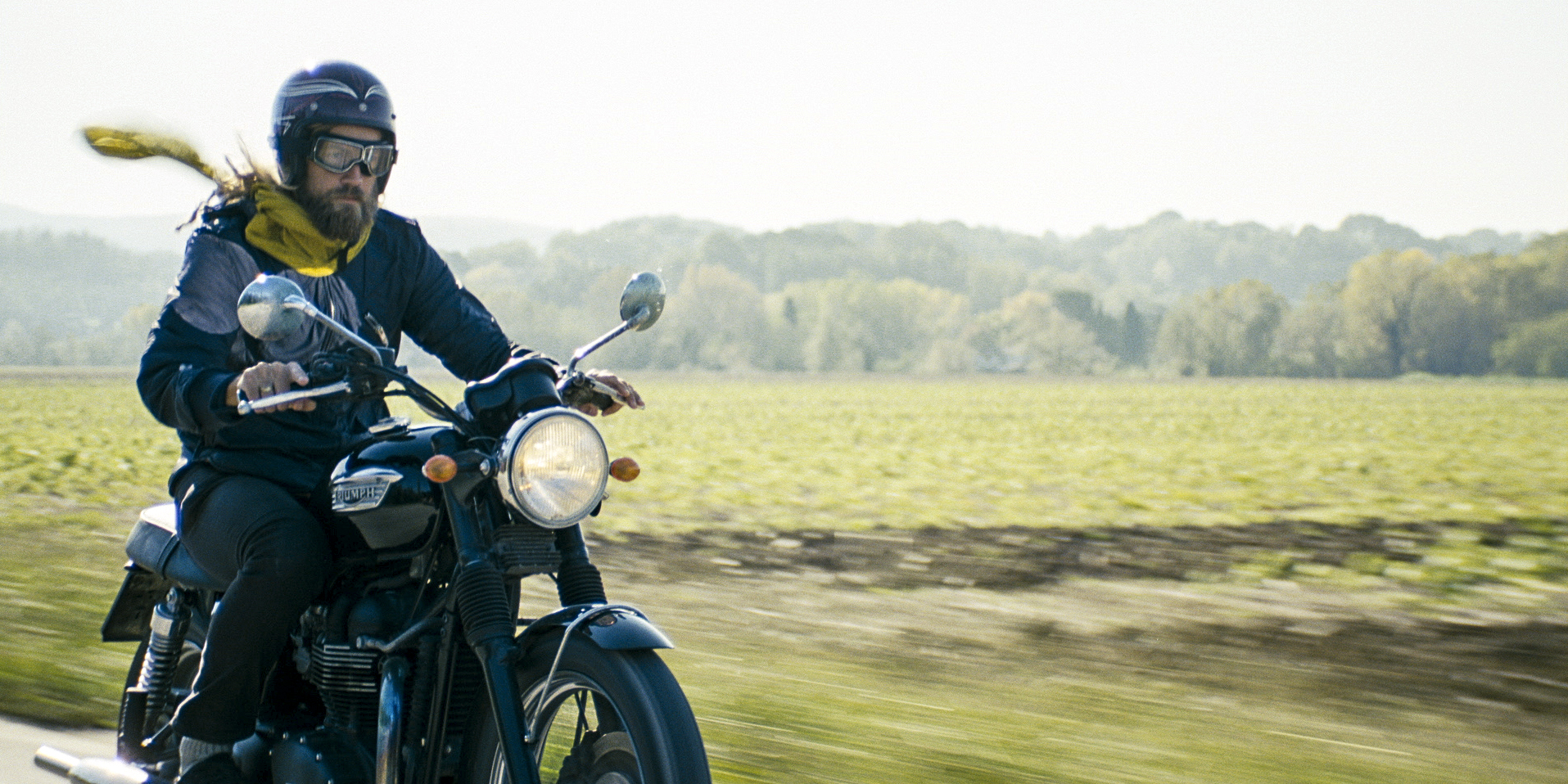 Aside from Del Moro, how'd you assemble such a diverse and talented cast? Leo, Nico, Alessandro, Dr. Ank, the Fracas brothers — they're no-brainers to reflect the history and evolution of Italian surfing, but how'd you convince, like, Rasta and the Coffin brothers to jump aboard and reflect the high-performance potential of the waves?
I think the lure of great Italian food and a few photos Chris had of decent-looking waves made it a pretty easy selling point. Plus, Chris and Dave are really like brothers. So they were so excited to just have some time together with Lauren and Madji, exploring this place that is a huge part of Chris' life.
And Conner and Parker Coffin are my nephews. So they were excited to connect with our family history. My dad, their grandfather, has roots in Calabria. So he flew over with my mom and my sister (Krista Coffin) as well as my wife and newborn baby to join Conner and Parker's visit. So for a few weeks, it kinda became this big family experience for all of us, just reconnecting with our collective Italian heritage. As hard as the film was to make, I'll always be grateful for that time together.

From portraiture to peripherals, this is one of the more cinematically beautiful surfing documentaries I've seen, and as far from surf porn as you can get. But the action is still really solid. How long had you been targeting a swell, how many trips did you have to take, and/or how long did you have to hang in Italy to get the necessary surf content?
Well, thank you, that's very kind. I think I agreed to make the film because I knew that getting great surf would be a challenge. So there was always a huge focus on doing a travelogue that celebrated the beauty and culture of Italy. That said, once we got there and I saw the amazing potential for great waves, I got a bit lured into the filmmaker-gone-mad head space, trying to make it all happen. Watch what you wish for, 'cause I felt a bit like I was living Heart of Darkness. I spent 108 days in Italy. We chose late- summer/fall into winter, as it gave us a variety of looks and by all accounts the best shot (October) for some great surf. But, man, Mother Nature wasn't having it. I kept hearing, "Jason, this is the worst October ever."  
Oh, okay, I get the Conrad reference now.
Here I am with Chris, Dave, Lauren and our Italian friends, and it just dumps rain. Like rain I've never seen, day after day, and with bad wind. Chris would show us these amazing setups and wind forecasts for large surf, but conditions were absolutely crap for weeks and weeks. Like, I cried multiple times making this film.
Here I am, holed up in a surf camp in Sardinia, leaving my newborn, investing all my savings, sitting with world-class surfers, world-class camera gear and photographers, and we're just getting totally shut down. By Day 30 it was really depressing. Dave extended his trip several times with a hope to score that "epic" day.  And those days do happen, but just not for us.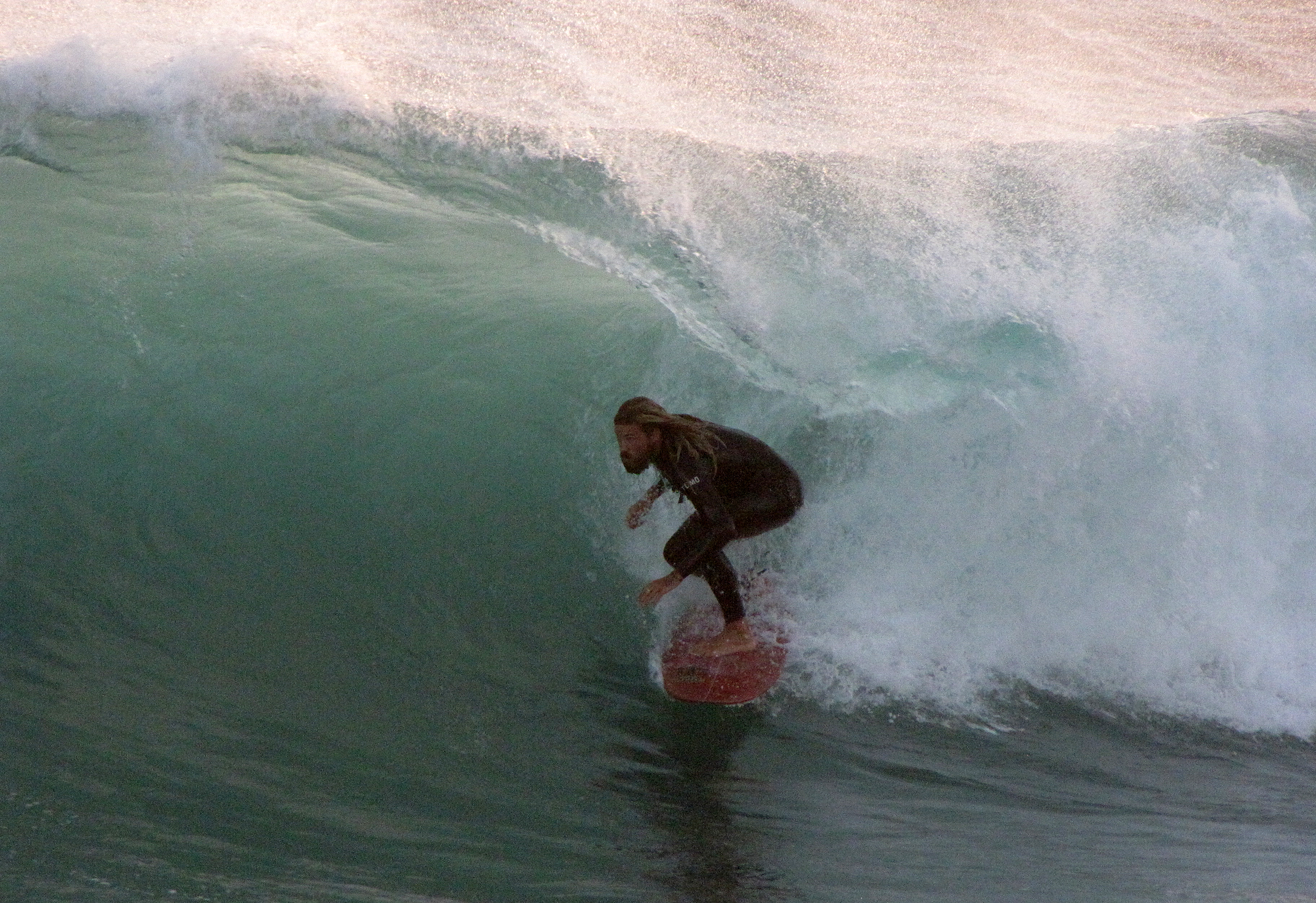 You really put yourself in your subject's shoes.
This is the story of the Italian surfer! They are so challenged by what they get and yet their stoke is so high. And perhaps that's what makes the odd, great day so magical. But it was lightning in a bottle for us. And you know, the one day the waves get good, Lauren busts her lip open while paddling out and needs emergency stitches. It was that kinda luck, where you just look in the mirror and say, "What are we doing here?" The payoff was that when Conner, Parker and Leo arrived, we hit a run of fun days. Their two weeks were the best we had over my entire visit, and those are the waves in the film. This movie has no B-sides or outtakes [laughs]. I had to basically use every decent wave we got to make it all work.
Strangely, since this film came out in 2014, other than the random Rob D'Amico edit or episode on Leo's YouTube channel, we haven't seen a whole lot of Italian surf content, despite Leo's celebrity. Has Italian surf culture grown at all in the past five years, or does it still function in a sort of Mediterranean vacuum?
From all accounts, I do think it has grown a lot. But I'm not there to really make a fair assessment. Our producer Scott is always posting Italian surf on our Instagram, @bellavitafilm. Give it a look and you'd be surprised by the quality of waves that can happen if you're really on it. Rob and Leo are great examples of the talent and I've gotten more than a few emails from people interested in doing "an Italian surf trip."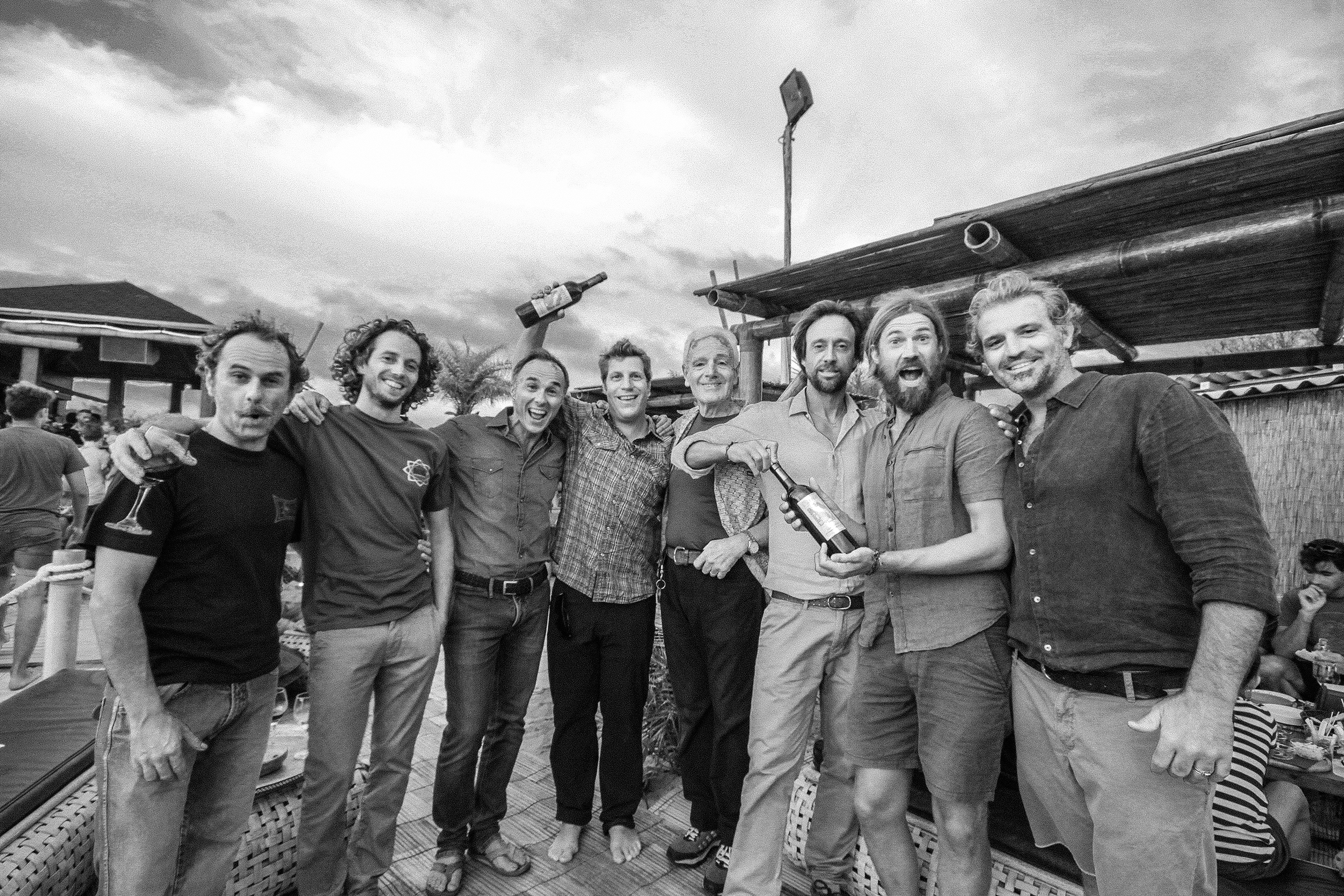 While not wildly different in presentation, this is way more acute storytelling, even educational, than what we saw with your other films, which were more visual-based and allowed you to take more liberties with the narrative. How challenging and/or rewarding was it for you to go in this direction as a storyteller?
I had been doing more traditional documentary storytelling through my commercial work. So, the reward was getting to collaborate with someone like Chris Del Moro, and meeting this amazing group of people that I have remained friends with. But I think it was the beginning of my strong desire to do more scripted filmmaking.  Because I had a very specific vision for what I wanted Bella Vita to be, and then Mother Nature threw that out the window.
From storyboard and filming through post to award ceremony, what was your single greatest memory from making Bella Vita?
On a very special note, this film seems to connect with people on such a deep level. One older gentleman reached out to me after watching it. His name is Dwight Harrington and he's been very sick. He surfed Italy as a young man in the U.S. Navy and saw our film. He was so moved by it that he sent a letter about what it meant to him, how much it moved him, and that he would, without a doubt, make a bucket-list Bella Vita trip back to Italy. A year or so later, he traveled to Italy with surf artist, Matt Beard. I was able to connect them with the winery that makes ZIOBAFFA (a project we started after Bella Vita) for a visit, and Dwight was able to go swim in the Med, east pasta pomodoro, drink some nice organic Italian wine, and enjoy the magic of Bella Vita in Italy. It was by all accounts, the trip of a lifetime. I mean, how lucky am I to do what I love and have it also fulfill others in their own journey? That has been the beauty of this project. It isn't really a surf film, you know? It's a sorta hybrid story about surfing and how an old culture is embracing new things. But if you're Italian or dream of visiting Italy, or if you've thought about your heritage and considered reconnecting with where your grandparents came from — I think this film has something to offer.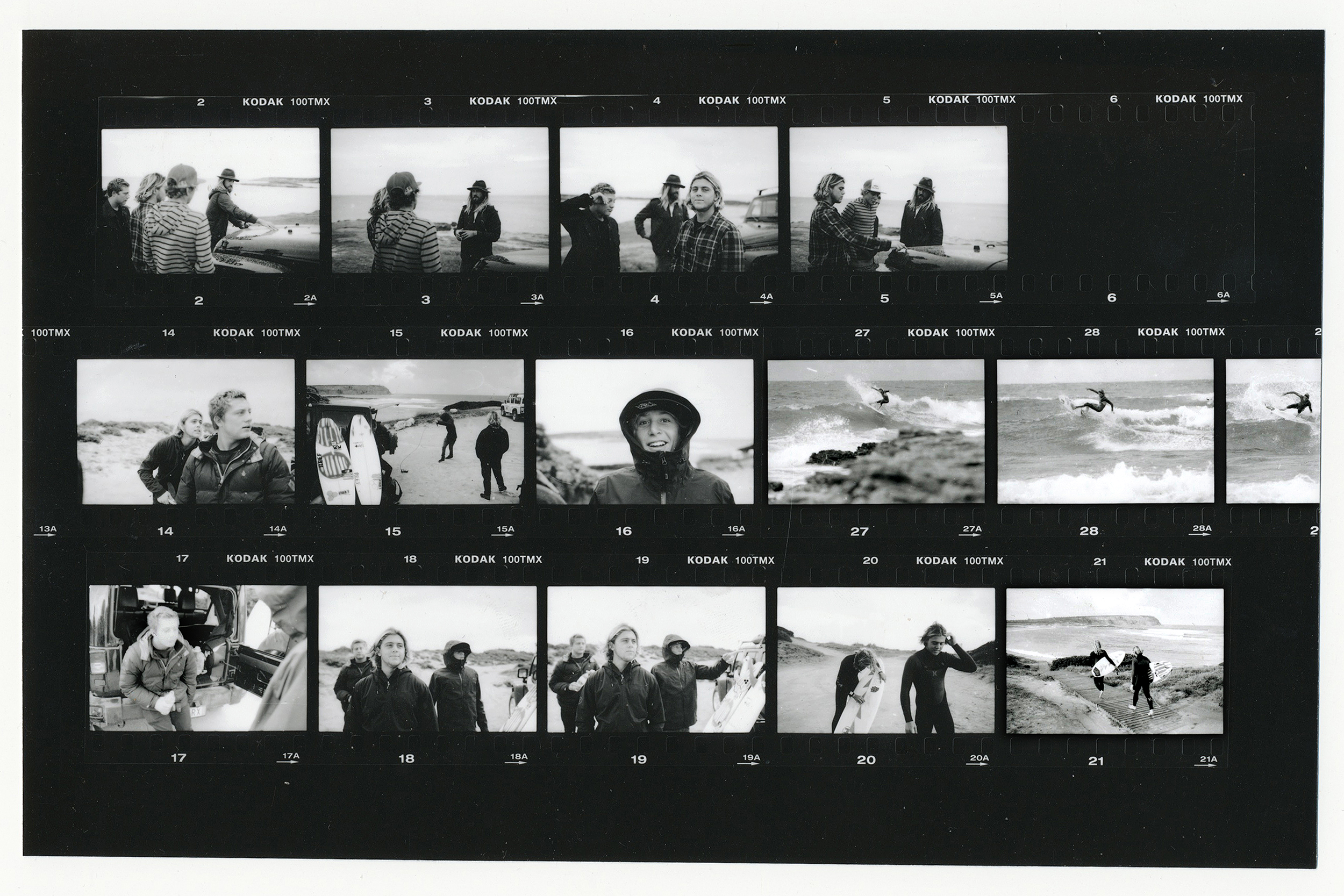 What's next for Jason Baffa — in surfing, in filmmaking, in life?
As challenging and tragic as 2020 has been, it's also been a really nice time for me to be home — developing new projects and enjoying surfing in Santa Barbara with my family. We continue to grow the ZIOBAFFA wine project, too. Inspired by our journey in Italy, it's rewarding to be a part of something outside of filmmaking that is built through things I believe in like sustainability, organic farming, recycled materials and zero-waste production.
I'm very excited about several TV streaming projects that I've been asked to develop (one is a documentary series about surfing), and my biggest passion is a scripted feature I wrote. It's an action/thriller, and the kind of film I really loved watching as a kid. We are in the process of raising financing and pitching to actors, so it's a new journey, a big challenge, and I'm loving every second of it. I've had a pretty sweet run of making things I like, and I really want to thank the audiences out there for their support. I promise that I'll do my very best to push myself and make more stories for us to watch together in the future.
Premium Perks: One Free Surf Movie Rental From TheSurfNetwork. Eligible Premium members redeem here.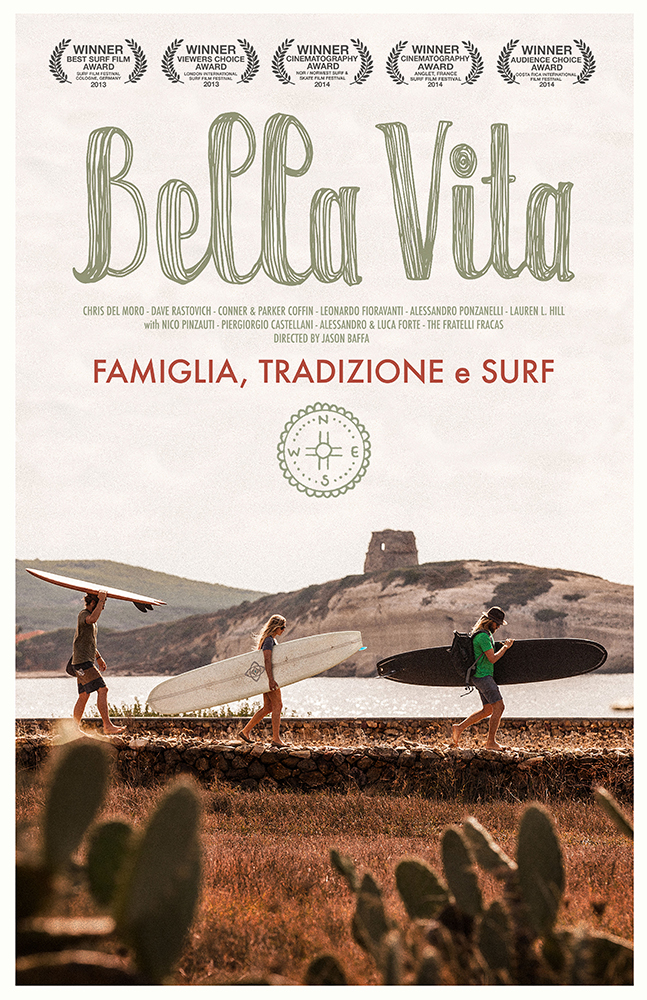 ***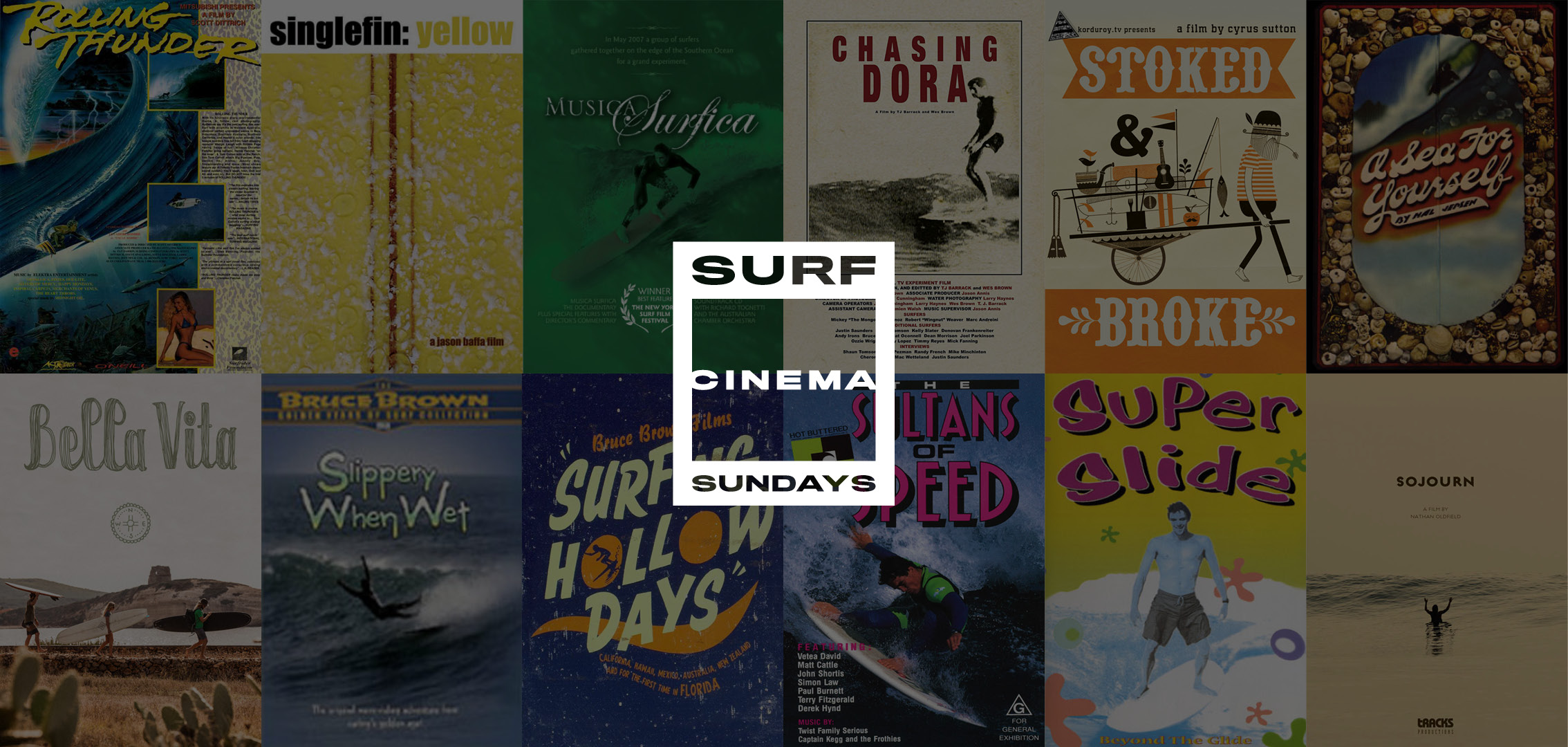 November 8: Bruce Brown Double Feature: Slippery When Wet/Surfing Hollow Days
November 22: Sultans of Speed
December 6: Super Slide
December 20: Sojourn