by Mark Jardine 6 Jul 14:00 PDT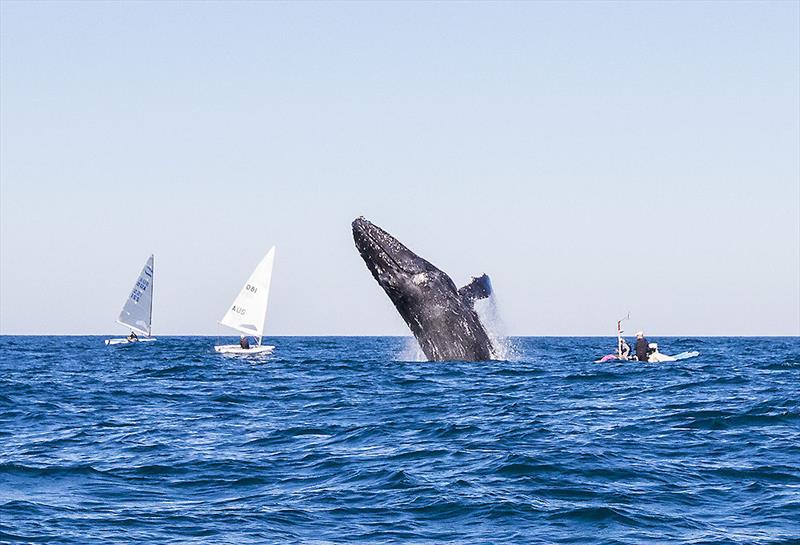 As if answering the request, this Humpback was keen to impress. © John Curnow
Every so often you get lucky, sometimes you get really lucky and sometimes you win the lottery. Sail-World.com's Australian Editor John Curnow hit the jackpot last week while out with the Australian Sailing Team at Coffs Harbour Yacht Club as a Humpback whale breached right in front of him. Thankfully, John had the presence of mind not to drop his camera over the side and took the stunning photo above.
After the long hiatus John enjoyed catching up with the team's superstars such as Mat Belcher, Will Ryan, Jake Lilley and Matt Wearn, as well as the rest of the squad and coaches, but there's no doubt what was the star of the day on the water.
Back in the UK we've had a fair bit of breeze over the past week which has been much to the liking of the old-school windsurfing resurgence, including myself. I finally felt like I was hitting the groove on Saturday, rather than just hanging on for dear life. I'd almost forgotten just how much fun windsurfing can be. I borrowed a mate's GoPro for a few minutes and clipped it to the boom, but I think maybe I've lost my marbles a bit during lockdown…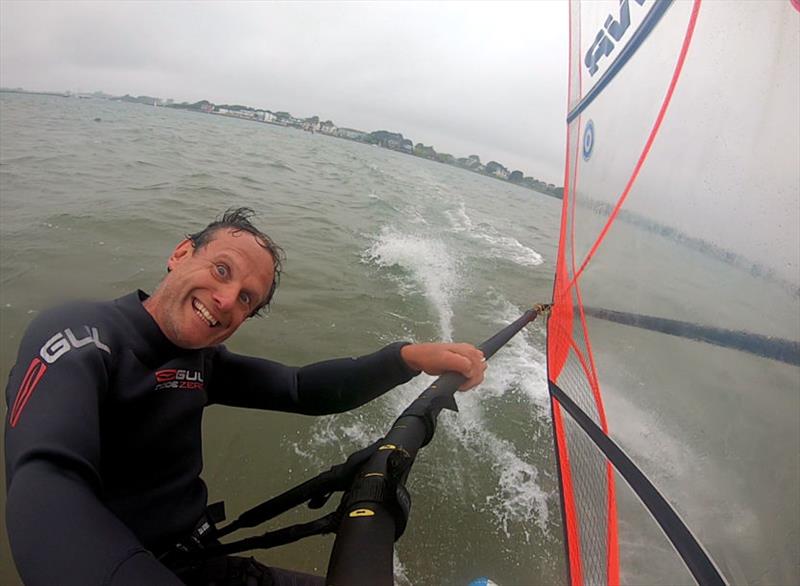 Back out on the board in Christchurch Harbour – photo © Mark Jardine
As restrictions have been eased in various places around the world, sailing clubs have been grappling with the issue of how to restart racing and various other on-the-water activities while remaining within social distancing guidelines. For me it's been the challenge of resuming our junior sailing activity at Keyhaven Yacht Club. We've got a great team at the club, combined with enthusiastic and supportive parents, so I'm looking forward to our first session on Saturday. Yes, there will be changes such as bubbles, contact tracing and rigorous cleaning processes, but we're getting things under way which is a huge step that I'm very proud to be a part of.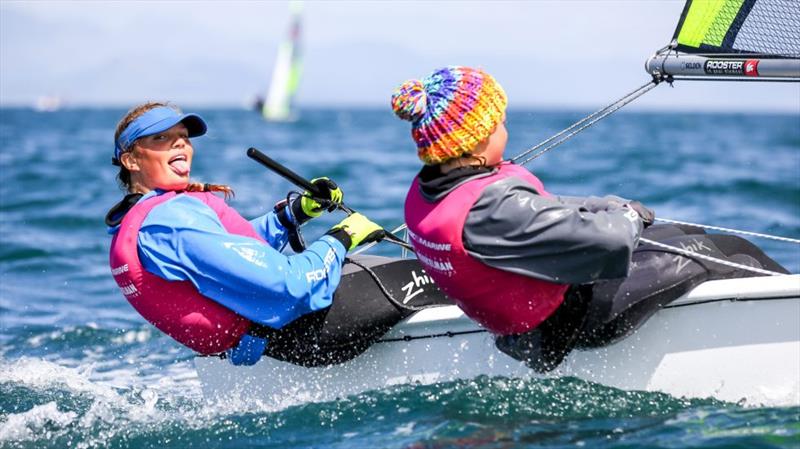 2019 RS Feva Nationals in Abersoch – photo © Digital Sailing
Combating the drop-off in sailing participation is a passion of mine, and I was encouraged to read this article by RS Sailing addressing the issue. While it's clearly promoting the RS Feva, seeing that nearly 50% of fleet is made up of girls is extremely positive.
With the current rules requiring only members of the same household to sail together in a dinghy, I've spent a fair few days crewing for both my sons in a Feva in the past few weeks. The boat is just fun; simple to rig, responsive, stable and at six foot I'm still able to crew it. Reading more about the ethos within the class reinforces my opinion of the boat and that it's the right route for my boys to become lifelong sailors, if that's what they choose to do. Right now, they're loving it and – being slightly biased towards sailing – long may that continue!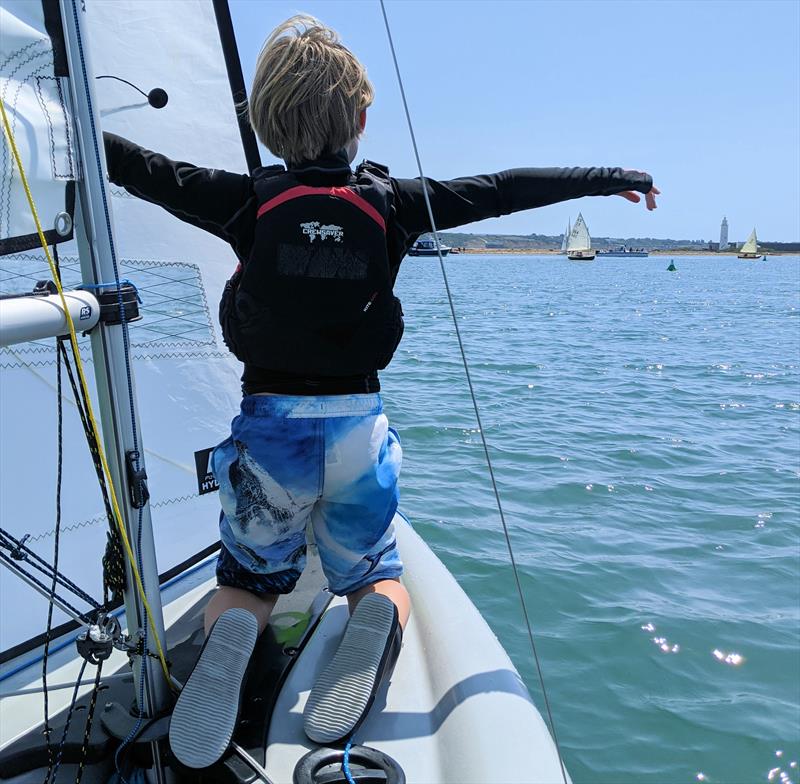 Kids loving the RS Feva – photo © Mark Jardine
While New Zealand seems to have handled the Covid-19 pandemic exceptionally well, all is not well in America's Cup land, with 'informants' exited by America's Cup Events and Emirates Team New Zealand for "highly defamatory and inaccurate allegations regarding financial and structural matters against ACE, ETNZ and its personnel". Coupled with a $3million payment to a European company which appears to be a scammer's account, and the matter being placed in the hands of the international police investigators, the normally rock steady Kiwi team are reeling.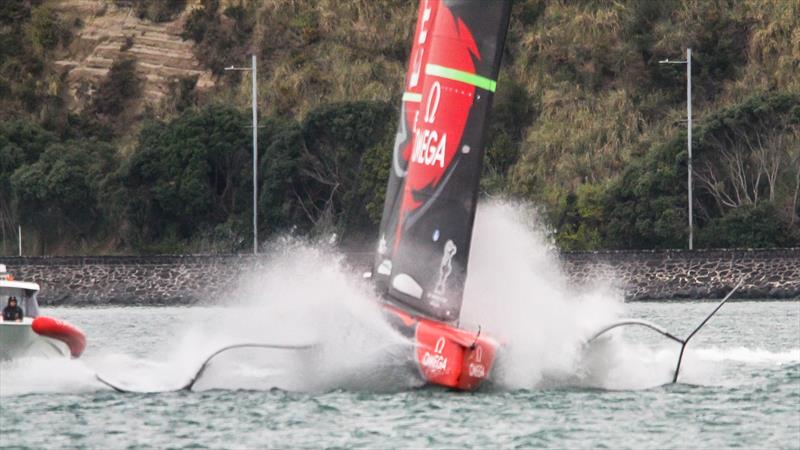 Emirates Team NZ' s AC75 Te Aihe – Auckland – July 1, 2020 – photo © Richard Gladwell / Sail-World.com
Sail-World.com's New Zealand Editor Richard Gladwell is always first with reliable news and the truth as to what's going on within the America's Cup teams so you know we'll have the full story as it all unfolds.
The first America's Cup Challenger made it to Auckland as New York Yacht Club American Magic's 'Defiant' arrived. It's a significant milestone for the team and the event in these strange times. Let's hope all the teams can make it across soon and the 36th America's Cup can continue on schedule and not join the long list of postponed events.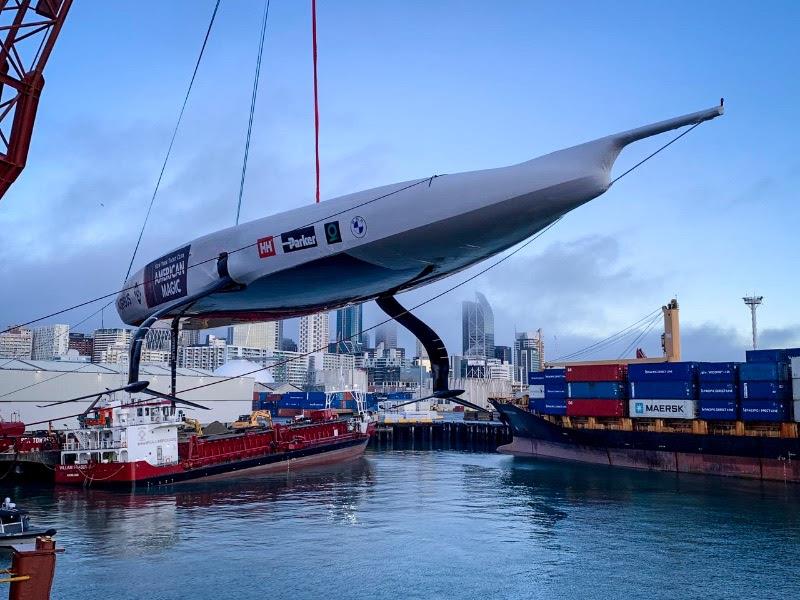 Defiant is lowered into Auckland waters for the first time – photo © American Magic
I am receiving more and more accounts of the resurgence of grass-roots club sailing and reports from the industry that boat sales are booming. This is hugely encouraging for the sport and let's hope the trend continues. The benefits sailing provides to us all, both physically and mentally, are undeniable – so everyone please keep spreading the word!
Mark Jardine
Sail-World.com & YachtsandYachting.com Managing Editor