For Californians, July 4th means beach. Couple that with the largest south swell of the season, the actual Fourth falling on a Saturday, and weeks of June Gloom finally fading into full-on summer, and you had a recipe for a quintessential California Independence Day.
Except for one thing – the pandemic-sized elephant in the room.
Ahead of the holiday weekend, cities and counties issued beach closures to quell the crowds and spread of coronavirus. That included Los Angeles and Ventura Counties, Huntington Beach, Newport Beach, Seal Beach, and Laguna Beach. But, with such significant a swell igniting SoCal hotspots, many of the supposedly closed beaches turned a blind eye to surfers – like at Malibu, The Wedge, and HB Pier.
To hear more about the swell breakdown — which also lit up Puerto Escondido — we asked Surfline forecaster Schaler Perry (who also snagged that shot of The Wedge above):
"A few key ingredients are required for solid swell. To have a large, strong and well-tracking storm system is of pivotal importance. If a storm ticks all – or some – of these boxes while following another storm of note, all the better. The second storm takes advantage of the existing sea state and is more efficient in generating swell, akin to pre-heating an oven. In this case, we had a series of impressive storm systems slide out from below New Zealand into the western South Pacific through late June – a pattern which has been the trademark of our fun Southern Hemisphere swells this summer to-date."
"June 23rd-25th our initial storm gained strength while lifting away from New Zealand towards the central South Pacific," continued Perry. "While strong, this system was similar to many we've seen through the last couple of months – decent but not exceptional. The aspect which made this a special event? Another low dropping southeastward from French Polynesia and merging with our complex low-pressure system over the central South Pacific, rapidly intensifying June 26th-27th . The period of rapid intensification transpiring while directly overtop the strongest swell energy from the previous storm. Seas to 38 feet were measured (outside of the strongest portion of the storm) with models suggesting peak seas to 45 feet."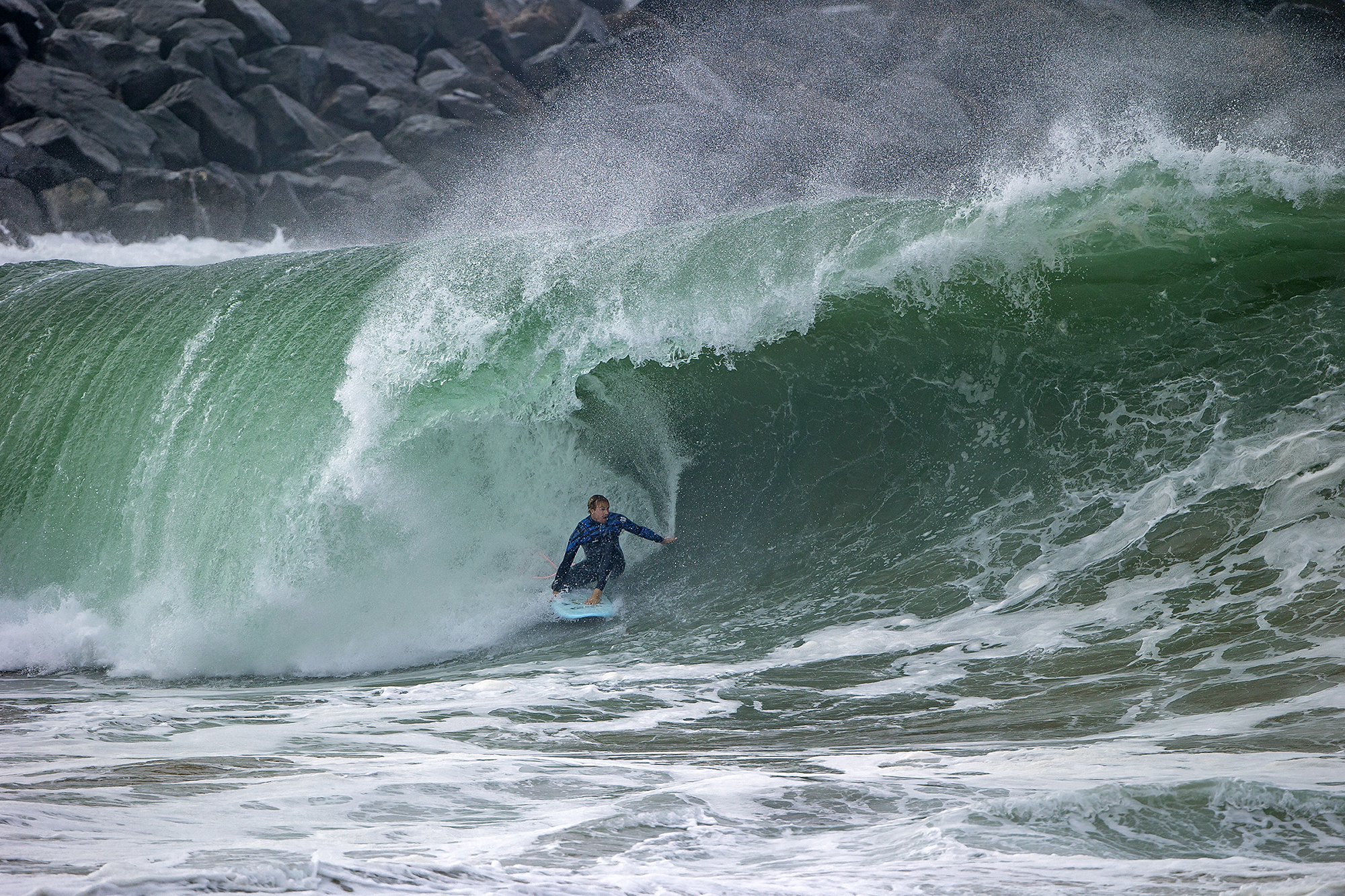 "In addition to being strong, this newest storm was significantly closer than most," said Perry. "At 4,000 miles from Southern California there is far less time for swell decay – which often results in a more energetic and consistent swell event. Typical storms of this caliber are often 5,000-6,000 miles away, or the ballpark of two-three days travel time."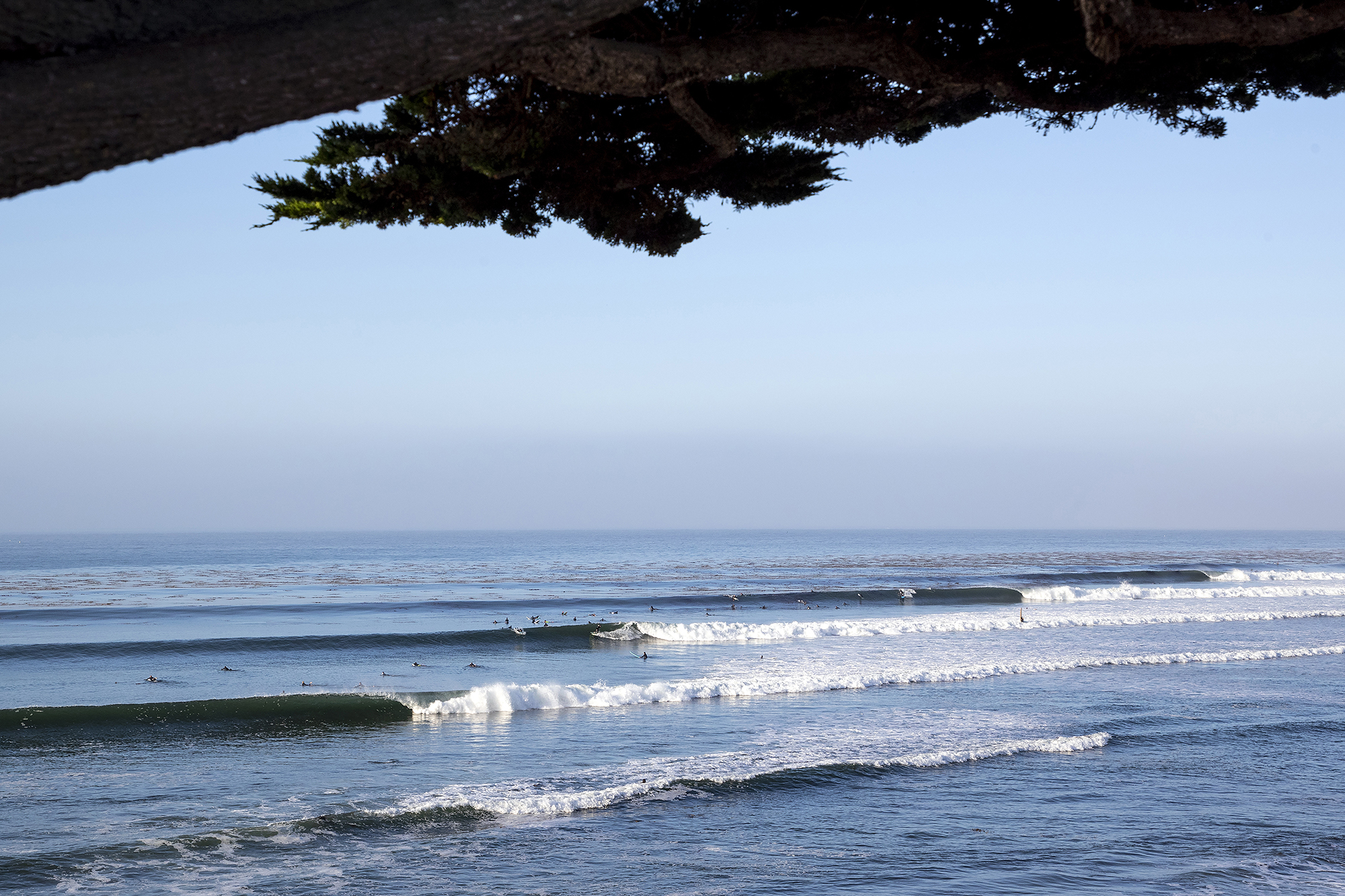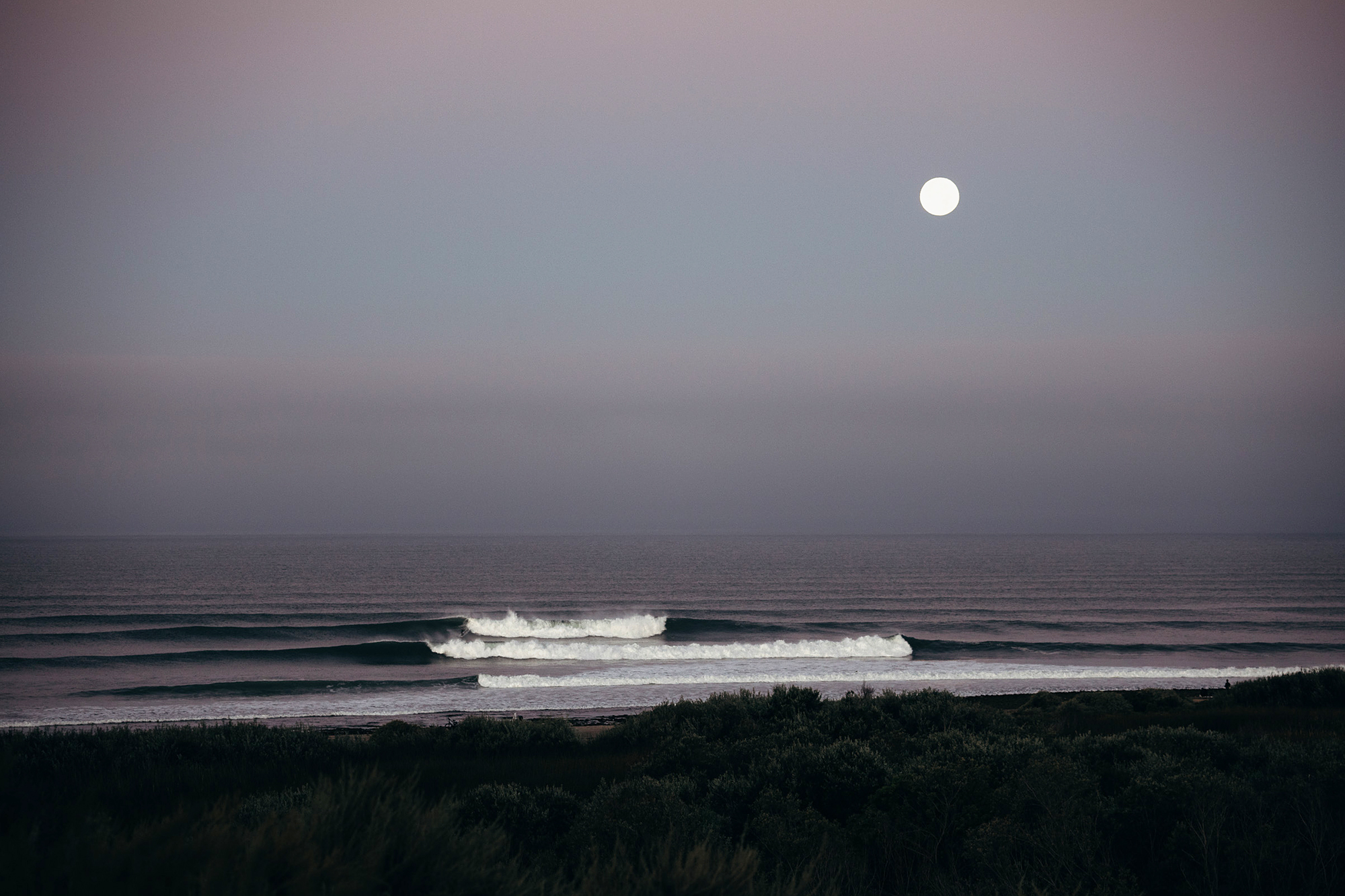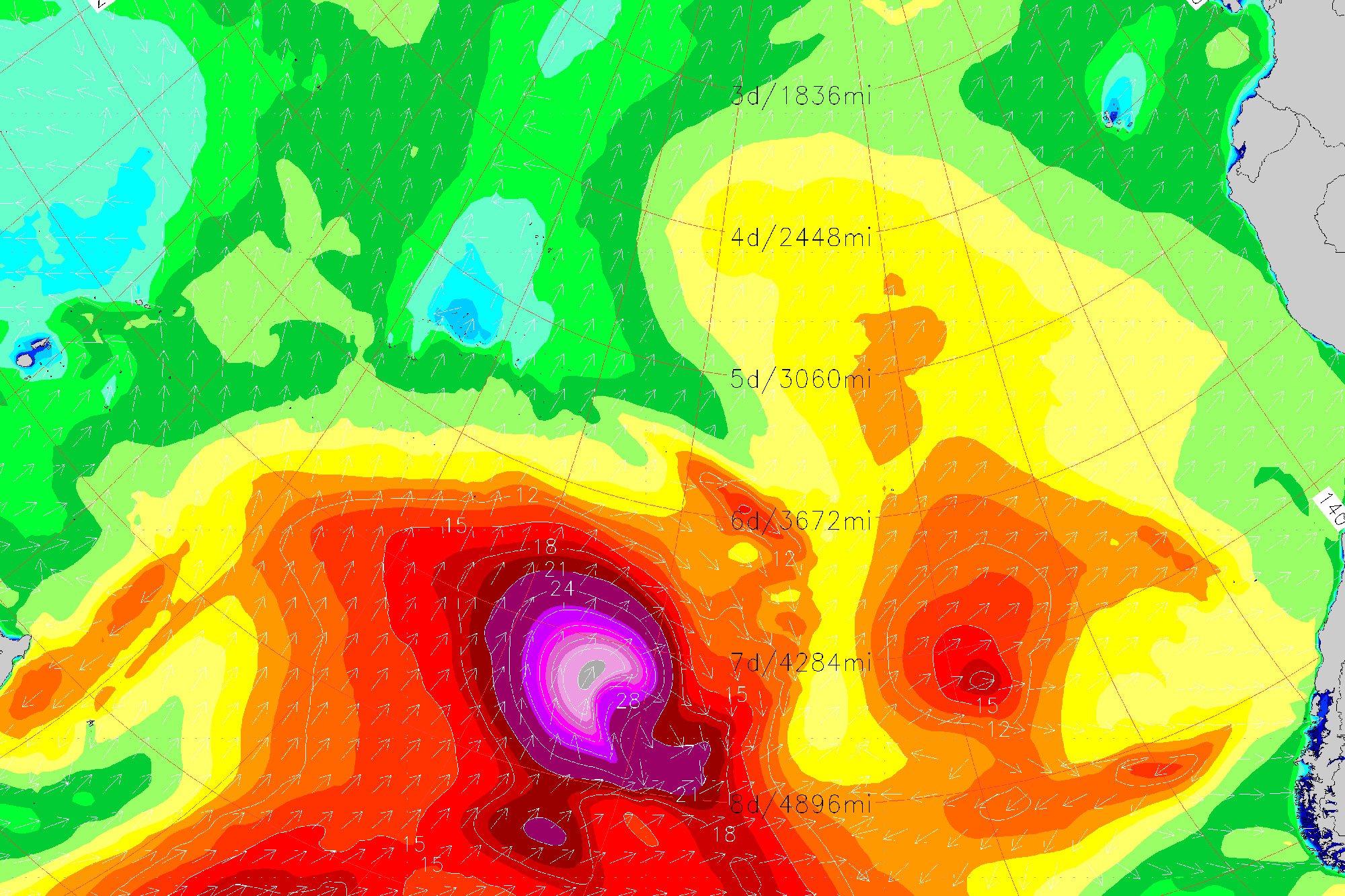 SoCal Swell Signature
Storm Location and Track: Gradual track from near New Zealand towards Southern California
Storm Wind: Expansive fetch of 30-40 knot+ winds the 23rd-25th, followed by respectable pocket of 40-50 knot winds the 27th
Storm Seas: Satellite confirmed seas of 38 feet (missed strongest part of the storm; modeled seas to 45')
Swell Travel Time to SoCal: 7 days
Deepwater Swell in SoCal: 5'+ at 17-18 seconds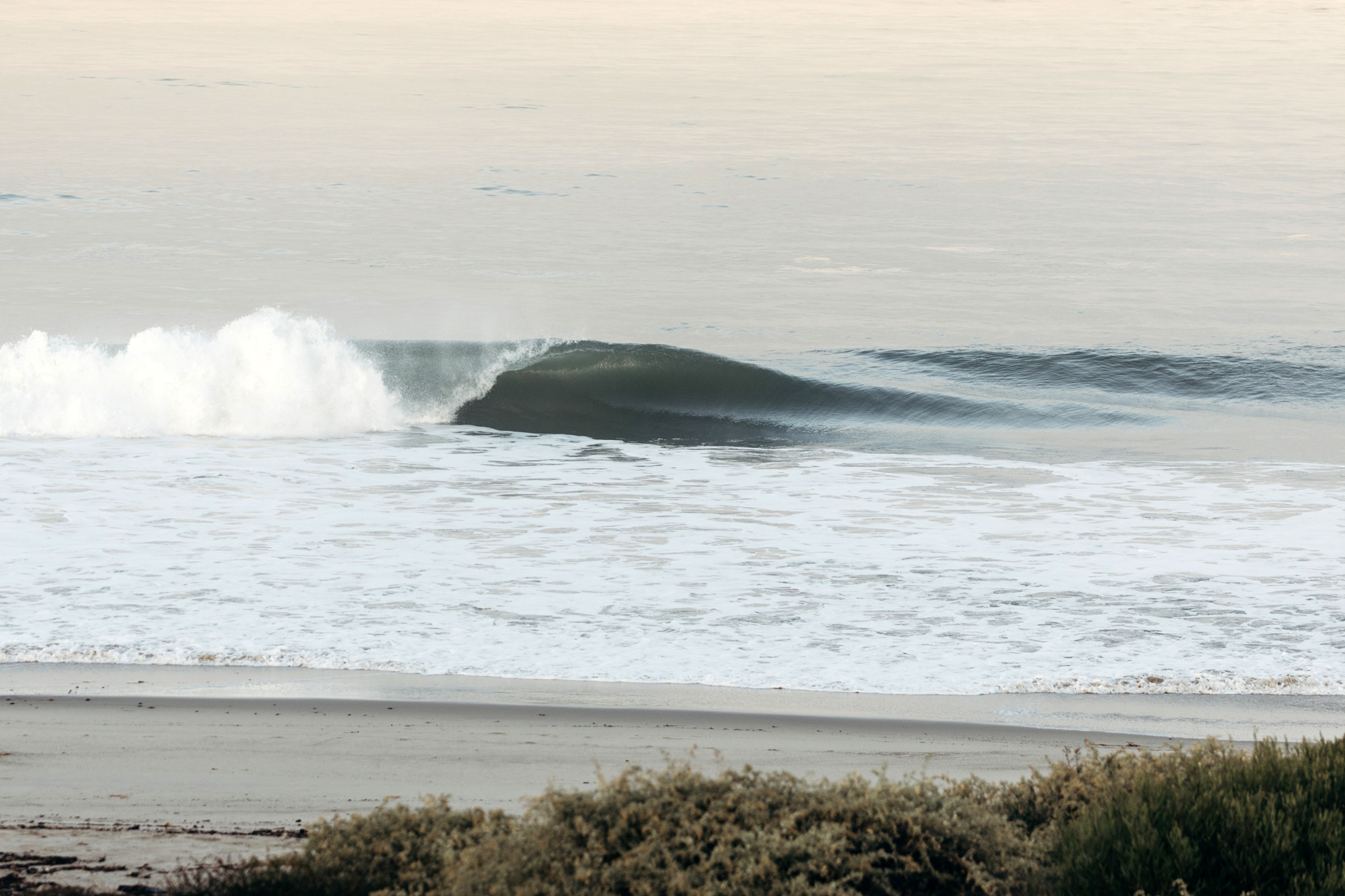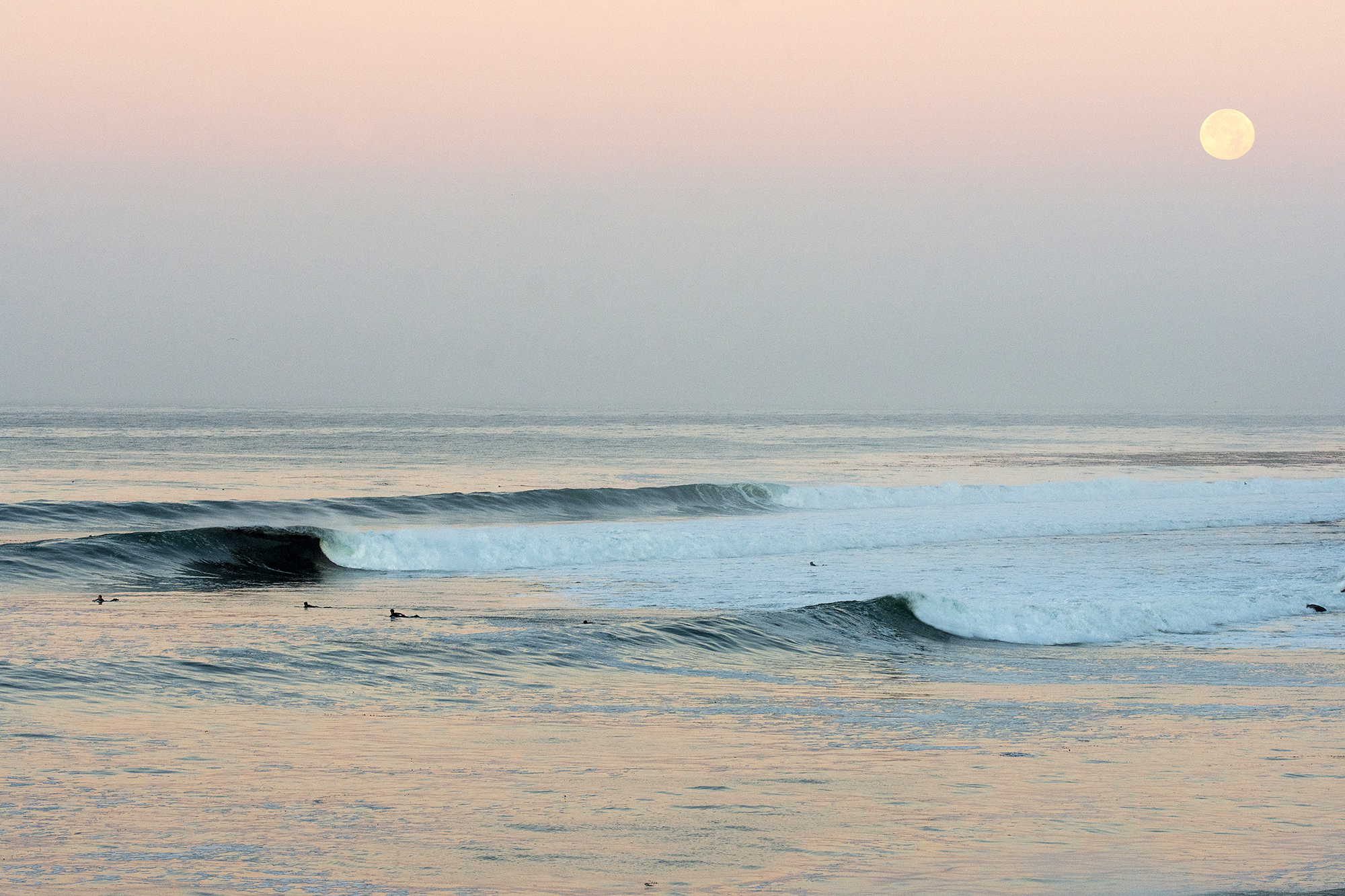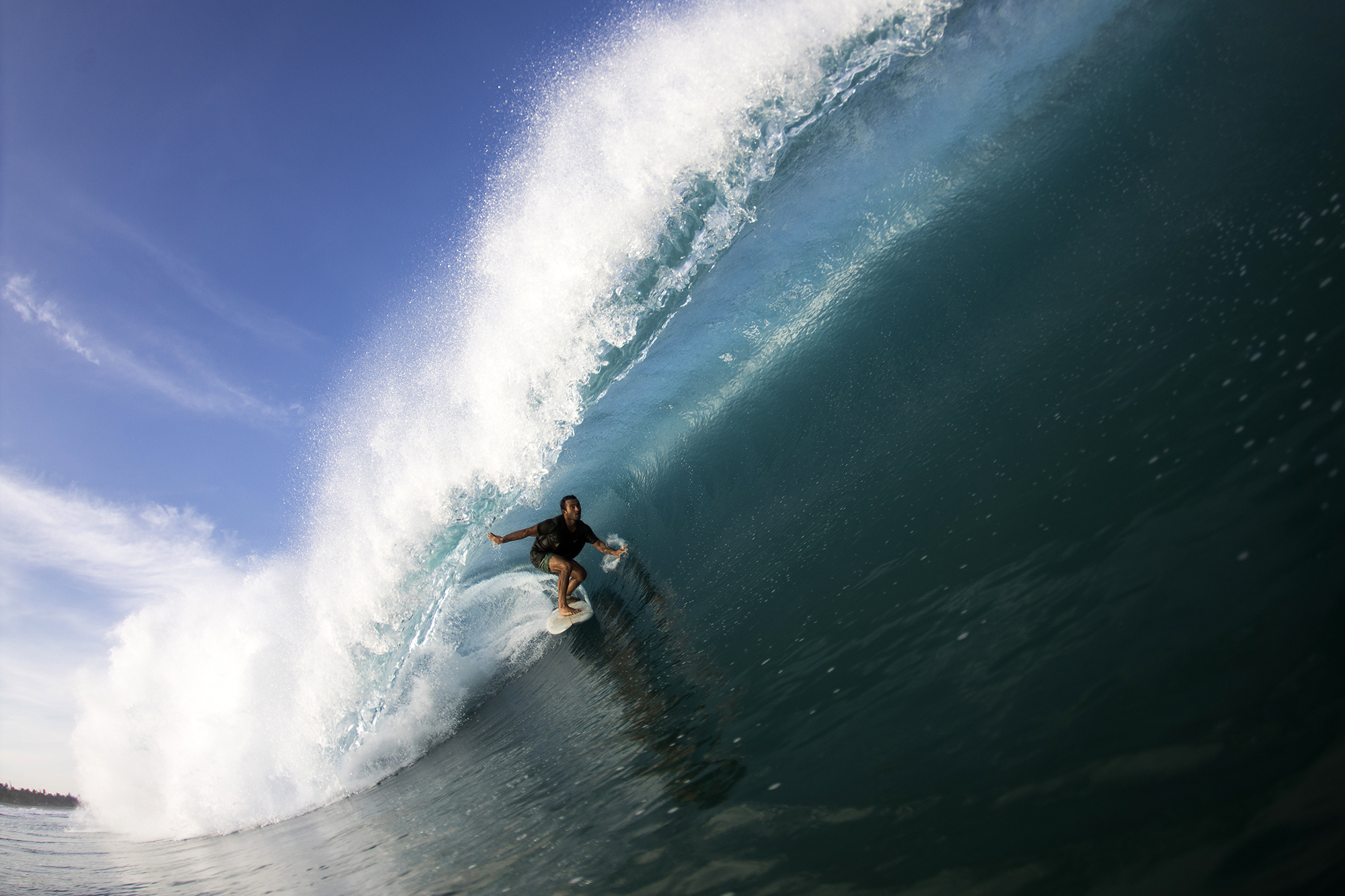 SoCal looking slightly Puerto Escondido-esque, as evidenced by Torrey Meister followed by Kei Kobayashi. Vid: Nathan Baker
Know before you go
Start your 15-day free trial to Surfline Premium and get access to the world's best forecast team.