Perseverance pays off, as evidenced by this year's Follow the Light photo contest. Santa Barbara's Paul Greene, who has entered the contest for years, finally took home the win.
"Ever since Chris [Burkard] and Morgan [Maassen] won, this has always been a goal of mine," Greene said through double shakas in his virtual acceptance speech (no in-person awards ceremony this year because, well, you know). "I always just thought to myself: this is what I need to do. For the last decade, I've been giving it all I've got. You guys have no idea how stoked I am."
Greene's collection of moody and well-rounded photos, which capture the essence of his hometown of Santa Barbara, was a strong standout in this year's field of entries. But it wasn't without stiff competition. The other four finalists included: San Diego's Arenui Frapwell with his globe-trotting, travel porn surf imagery; Hawaii's Connor Trimble and his postcard-worthy shots of island life; Santa Cruz's Nolan Sullivan and his purposeful approach to surfing's fleeting moments; and Hawaii's Nick Gruen with his unique perspective on classic North Shore haunts.
"This year was absolutely stacked," said Follow the Light judge, Shawn Parkin. "Every year there's always really strong contenders. I think the reason why this year was especially stacked was because we relaunched and revitalized the whole thing last year. That made people take notice. There was a larger field of entries – I believe there were about seven or eight countries represented this year. But there was no clear runaway. Obviously, it's a subjective process and different people have different tastes. But this year, there was so much talent. It was hard to say there was a clear winner from the start."
For his win, Greene will take home $5,000, gear from Sony and Aquatech, and an opportunity to shoot with sponsors of the event. The Follow the Light competition, which honors the late surf photog legend Larry "Flame" Moore and is in collaboration with the Surfing Heritage and Culture Center, returned last year after a five-year hiatus. And its purpose is to bolster the careers and profiles of budding lensmen and women in the surf space. Meaning for Greene – and all the finalists – this a really meaningful stepping stone.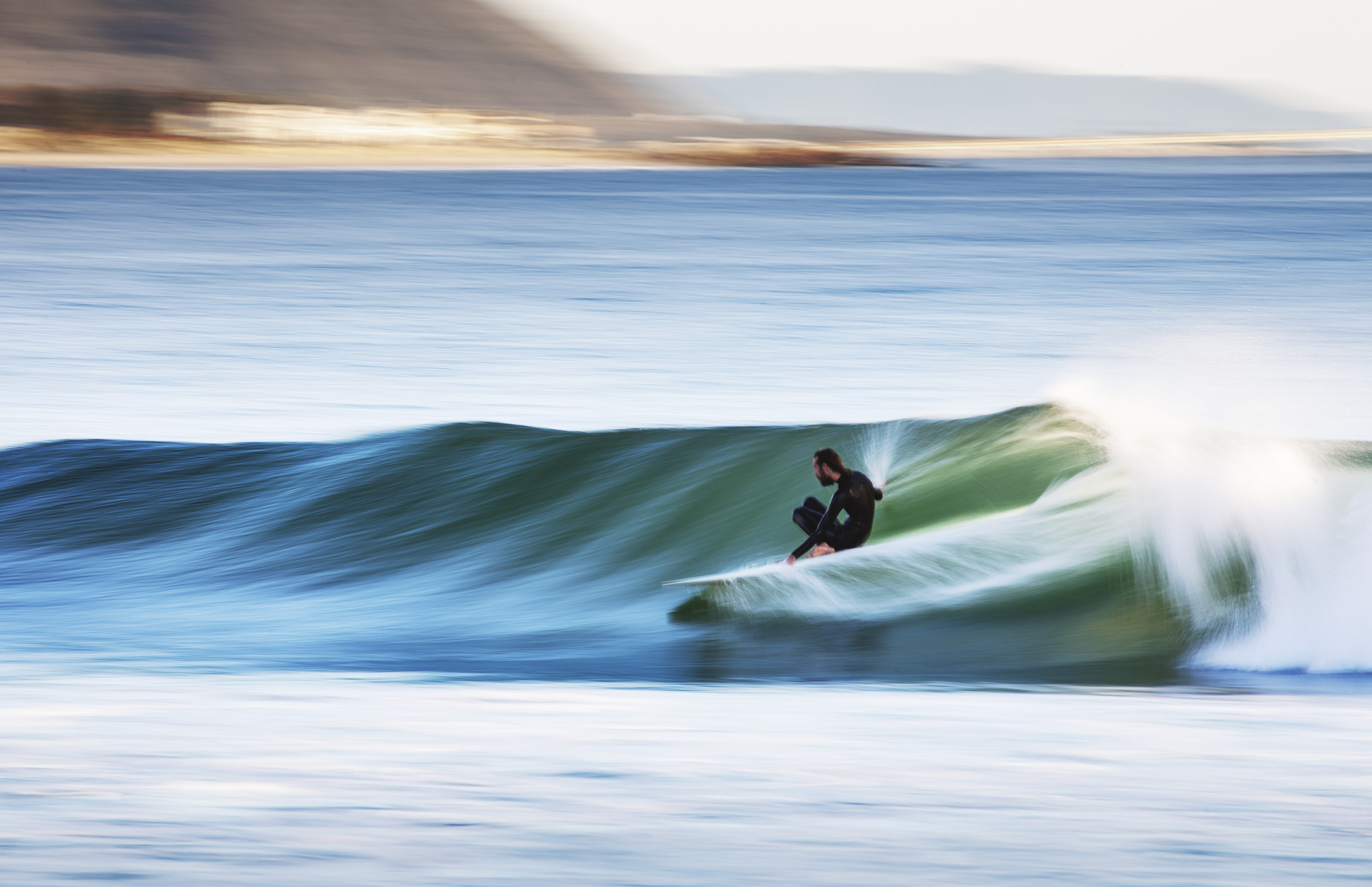 "It's so difficult as a photographer nowadays," said Parkin, "because there's just so many of them out there. Even if you have a really strong portfolio, like Paul and these other guys. For a young up-and-comer without experience in the commercial or editorial world, it can be really intimidating. So, having a solid foot in the door goes a really long way."
Check out Greene's work below and a few notes on what inspires him, what the Follow the Light contest means to him, and where he sees his career going five years in the future.
What is it about your photography that you strive to make special and unique?
In this modern age where everyone is a photographer to some extent, it's exciting and challenging to create something new and different through a lens and camera. Every day I see amazing photos taken by people from around the world and I try to use what I see to think differently about the angles I seek out when shooting. I strive to capture images that draw inspiration from the viewer by either showing them a new perspective on something or simply getting someone stoked to go surfing or caring about the ocean and environment a little more. Another element that I focus on is simplicity. I use open space in many of my images to create depth and hopefully give a more realistic sense of the moment that I want to capture. Trying to create something unique and different is still an everyday test that fuels my passion for photography even more​.
What makes you passionate about photography?
Whether it was filming short skate movies with friends or messing around with oil paints, I have always wanted to create art in one form or the other. It wasn't until I picked up a used Canon 50D when I was around 14 or so that my life changed forever. Out of all the other mediums I had used in the past to create art, a camera was what I connected to the most. Photography has given me a greater appreciation of the environment and allows me to fully connect with nature and experience the surf in a new way. When shooting I don't think about anything other than what I am doing at that exact moment in time and I can fully take in the space and scene around me. It's a really personal and sometimes spiritual experience, but at the same time I get to share my vision at the end and hopefully inspire someone else. To be 100% honest though, I don't know why I'm so obsessed with photography, but I pick up a camera and shoot every day rain or shine. I love it!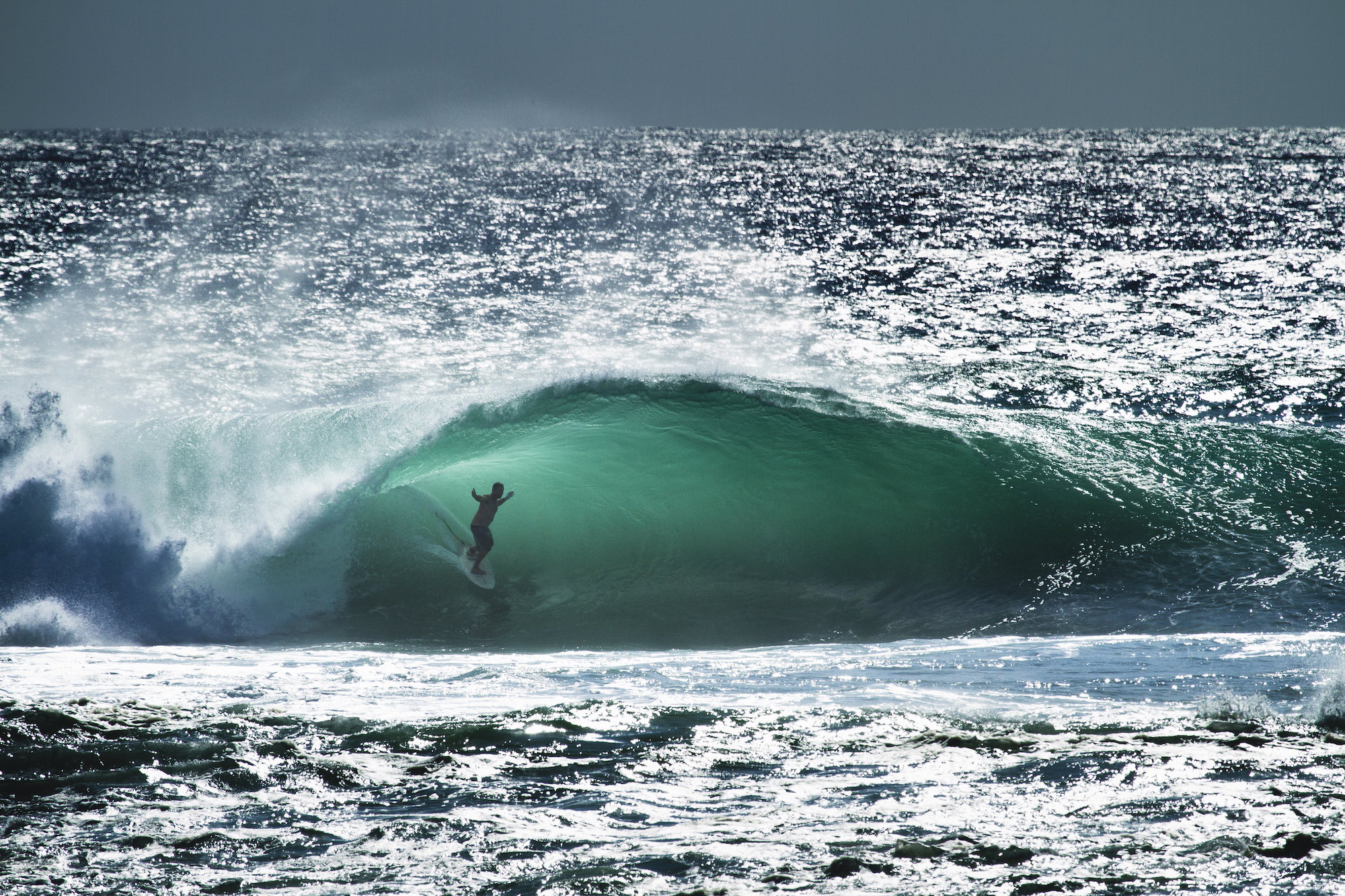 Who and/or what has influenced your photography and why?
Over the years there have been many influences on my work as a photographer. Growing up around the mountains and coastline of Santa Barbara, my surroundings were always a big inspiration. The time I started surfing was when my passion for photography started to really take off though. Seeing amazing photos in the surf magazines and witnessing all the beautiful things I would see while in the water was the perfect combination to make me obsessed with wanting to capture those moments in my own way. Some of the artists and photographers that have inspired me the most include Ray Collins, Morgan Maassen, Chris Burkard, Mark McInnis, Clark Little, Franco Fontana, Wolfgang Bloch, Nathan Lawrence and many more.
What dreams or aspirations do you have for your photography?
I hope to soon do more travel-focused surf photography. It would be a dream to seek out all the different places I find while wandering Google Earth. To travel to new areas in search of unsurfed waves in beautiful remote landscapes would be incredible. I also want to continue chasing lightning storms, exploring new mountain ranges and discovering all the new places my camera leads me to. However, if my work can also help influence people to take better care of the earth that would be my biggest accomplishment.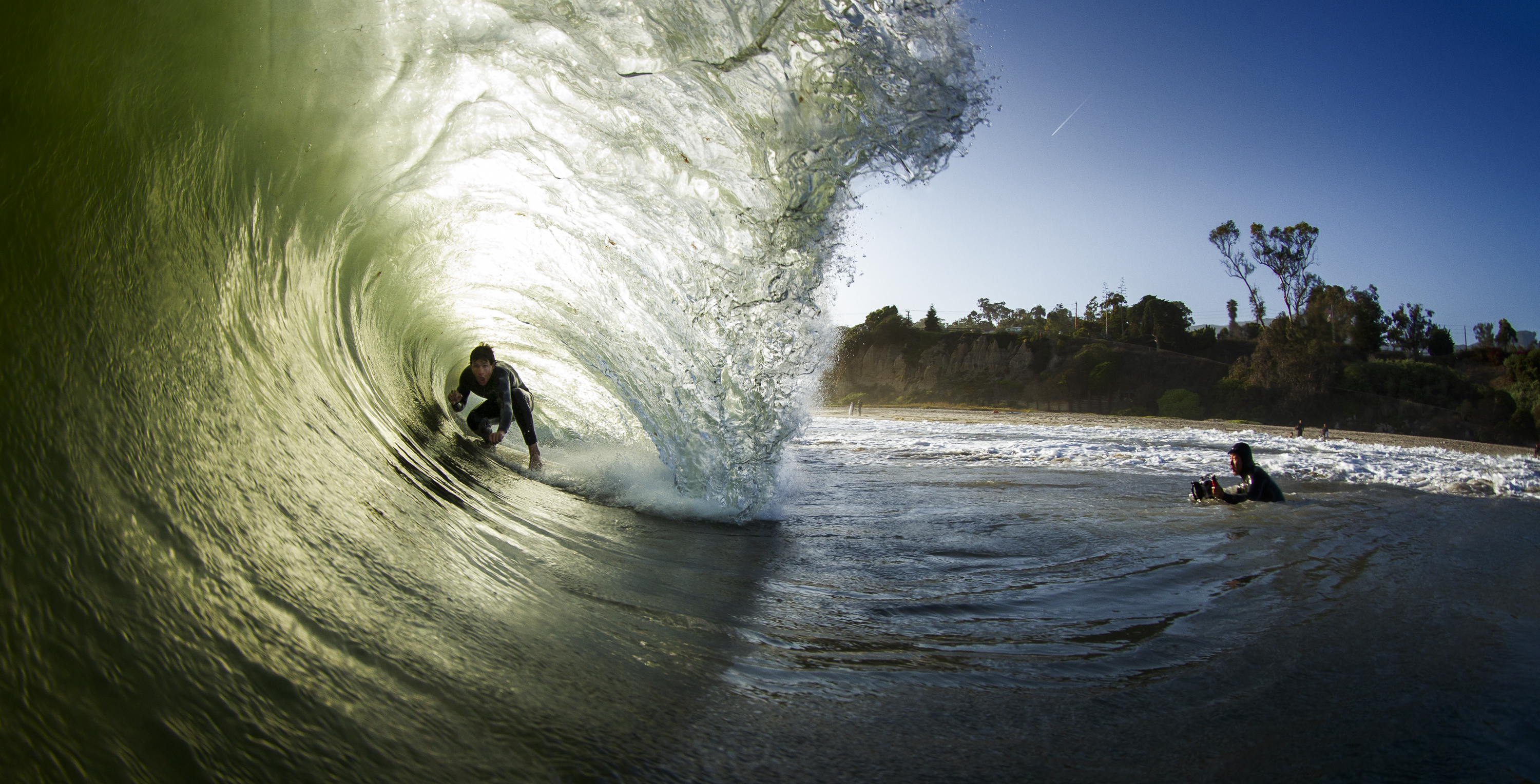 If you were the recipient of the grant, how would you use the money to further your photography career aspirations?
The grant would greatly help bring my photography to the next level I have been striving for by awarding me the opportunity to travel more. Southern California is an incredibly beautiful place, but the crowded lineups and seemingly endless flat spells make it a challenge to get the images I would like to capture. The grant would also help fund certain projects that I've had in mind like art shows and a photo book. Even though I've also kept the mindset that if my old camera equipment was considered top of the line at one point, then I could still get good images today. However, with all the new improvements in recent years I would sure like a newer camera or lens and the grant would definitely help with that as well.
Where do you see your career in five years?
I can't predict exactly where and what I'll be doing five years from now, but I know for certain that it's going to be photography related and hopefully something to do with the ocean and surfing too. I would love to be able to travel around the world in search of perfect waves and beautiful landscapes while using what I create to make some type of positive impact on the environment or people's lives. In an ideal world, five years from now I'll be in a place I've never been before on a surf photography adventure.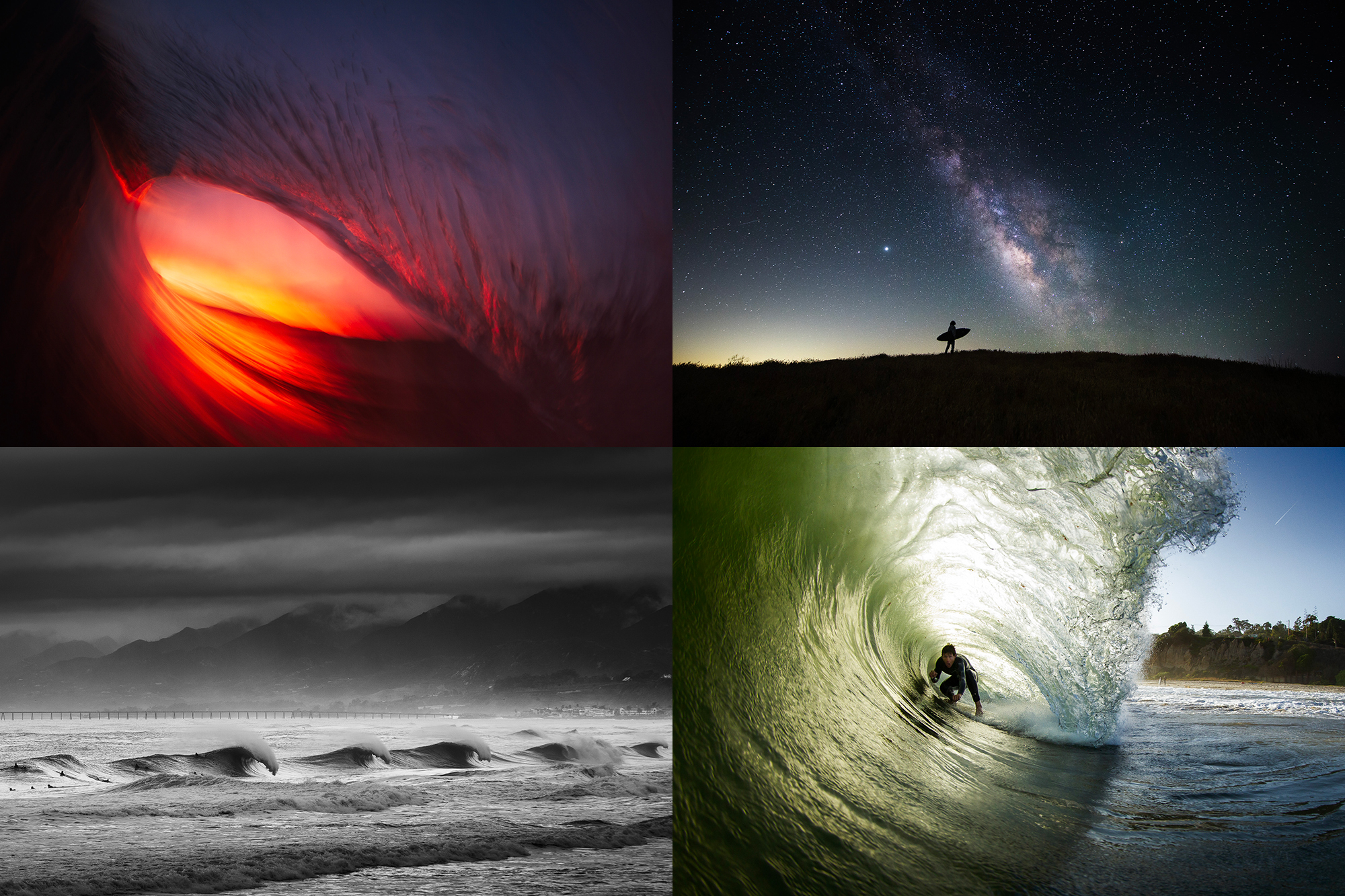 Congratulations to all the finalists. See more of Paul Greene's work here.
Thanks to the judges, photographers, and SHACC for making it all happen. And big thanks to the sponsors for supporting the future of surf photography: Vans, Billabong, Sony, AquaTech, Canto, Fuel TV, Surfline and West Coast Board Riders.