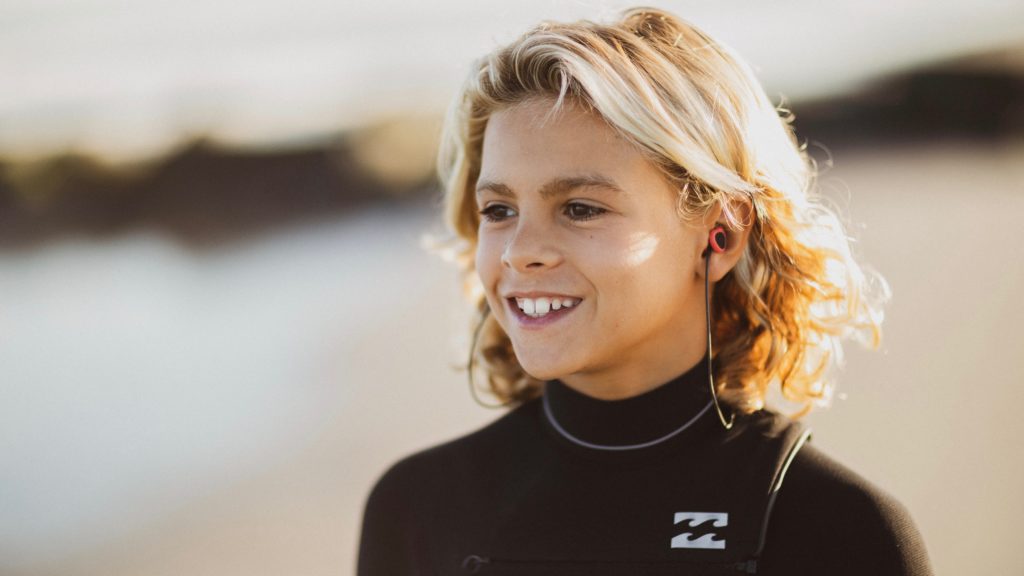 SurfEars Junior 2.0 Ambassador Cruz Dinofa
The world's best surf earplug makers, SurfEars, have just released a new version of their kid's design. The SurfEars JUNIOR 2.0 has an improved fit with two size options in the one pack, softer tips for an improved water seal, and easy colour-coding to help groms put the right plug in the right (or left) ear. The plugs are designed to help prevent common problems all surfers face, like swimmers ear, surfers ear (exostosis) and regular ear infections.
SurfEars inventor and engineer Christian Dittrich says that kids now get to enjoy the full tech and comfort adults do.
"Having put such a massive effort into developing SurfEars 3.0, we thought it was about time to make those improvements available for younger surfers as well," Christian explains. "Compared with its predecessor, JUNIOR 2.0 has better fit, improved water seal, wider size range and is more comfortable to use."
The comfort factor especially is massive for younger surfers, who often resist using ear plugs in the water because they don't like how it feels. Clear sound from an increased acoustic mesh area further optimises their surfing experience while protecting young ears.
Parents also get the benefit of smaller and larger fit pieces, which can be interchanged as their kid's grow, allowing better longevity from one set of plugs. It all amounts to an easier way to ensure young surfers avoid the need for potential ear surgery later in life, as well as reducing the chance of frequent ear infections, which could keep them out of the water.
"I wish I had plugs like this when I was a grom," says pro surfer and SurfEars ambassador Conner Coffin. "If there was something around that I actually wanted to use, I wouldn't have the problems I now have with my own ears. I'd for sure encourage any kids and parents to make them an essential part of their surfing set up."
SurfEars JUNIOR 2.0 comes with a high-quality silicone pouch that helps store the plugs safely and hygienically. There's even a carabiner clip on top making it easy to attach inside backpacks so things don't get lost.
The new SurfEars design, which fits most kids from 5-12 years old, is available now both online and distributed worldwide into all good surf stores by surf hardware icon Creatures of Leisure.
To check them out in person, find your closest stockist at https://www.creatures.com.au/pages/store-locator
ABOUT CREATURES OF LEISURE
Purpose-built surf gear for a lifetime of discovery. Since 1987. Creatures was started to support the surfing lifestyle and shaped by the coast we call home. Founder John Malloy left Los Angeles in 1972 on a container ship to surf through the Pacific to West Oz. When he arrived in Yallingup, he realised he'd found paradise. Uncrowded waves, stunning coastline, great friends.
To earn a living, John began making surf leashes. He learned the hard way that the raw waves of our South Indian Ocean would snap inferior materials. Good wasn't good enough. They had to be better. John introduced the first-ever urethane cord, providing the most reliable connection from board to surfer yet. He became obsessed with improving other solutions, inventing a self-lubricating stainless steel swivel as well. These pioneering innovations remain industry standard today.
That same focus on rugged reliability and premium detail has since been expanded to other surf essentials. Board covers, traction, tie-downs, and more – it's all geared toward a lifetime of discovery. After all these years, we're still based in South West WA. Every design is tested by our staff and the world's best surfers, both here, in Hawaii and other unforgiving locations. We could move somewhere more central to make travel easier, but that's all part of the fun. Most surfers get that right away. After all, we're a different breed. We're Creatures.

Industry News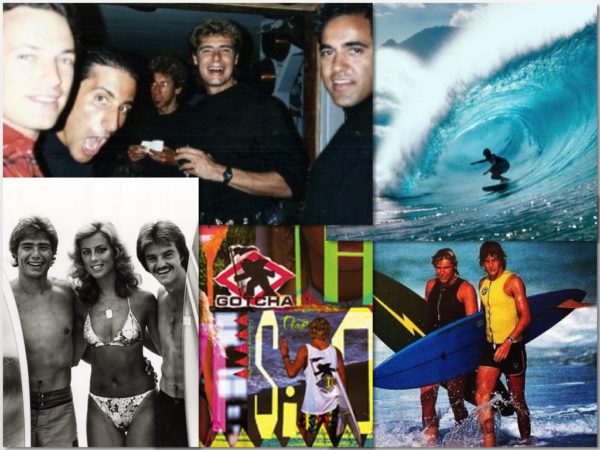 Clockwise from top left: Nick Bower, Mark Price, Mike Ginsberg, Michael Tomson and Shaheen Sadeghi; Michael Tomson; Cousins Michael and Shaun Tomson; Gotcha's Rhythm Division; Michael and Paul Naude with Miss South Africa.
We have some incredible Michael Tomson stories from those who worked with him during the Gotcha years and/or knew him | Read more…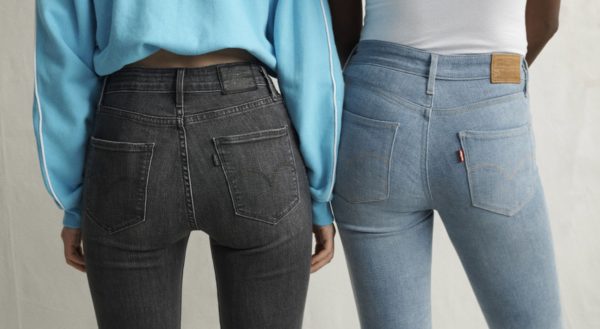 File photo courtesy of Levi's

Plus, when the company thinks it will return to pre-COVID revenue levels.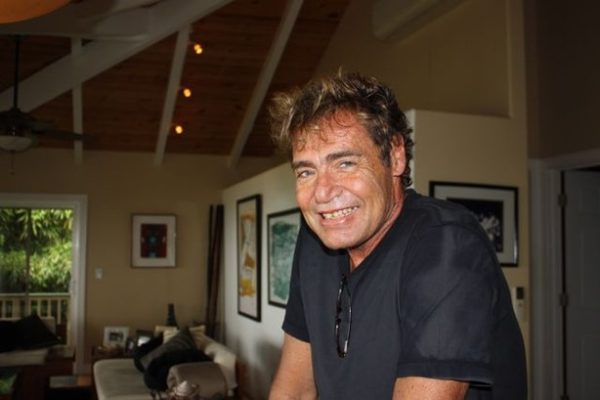 Michael Tomson – SES file photo
Bob McKnight, who first met Michael in the early 1970s on the North Shore, remembers his friend and former business | Read more…
Industry Insight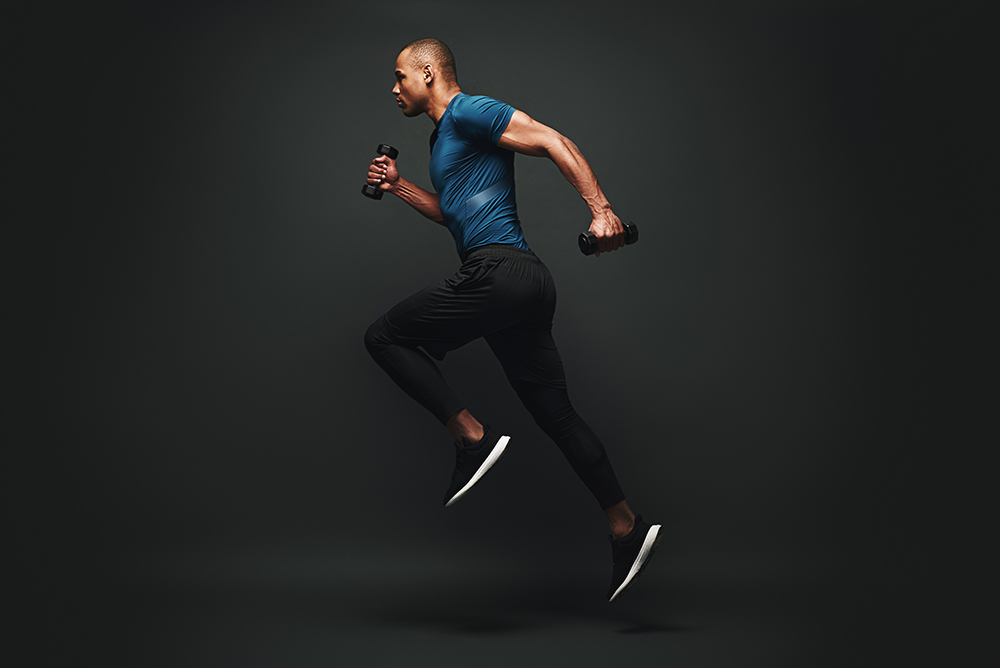 Join Centric Software's webinar on October 29 and learn more about: 3D + PLM, your complete digital workflow from idea | Read more…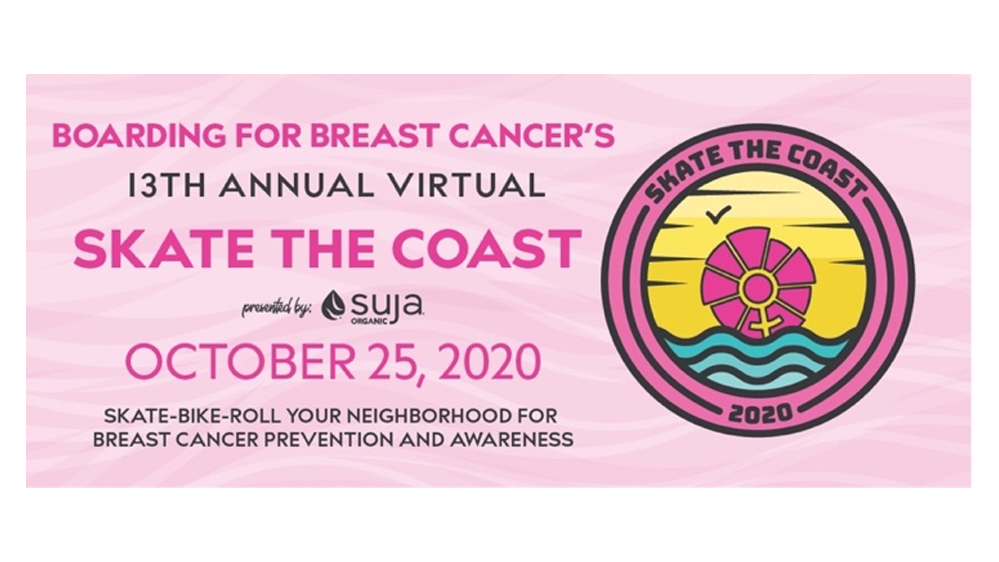 Global B4BC Community Invited to Virtual Event and Fundraiser on October 25, 2020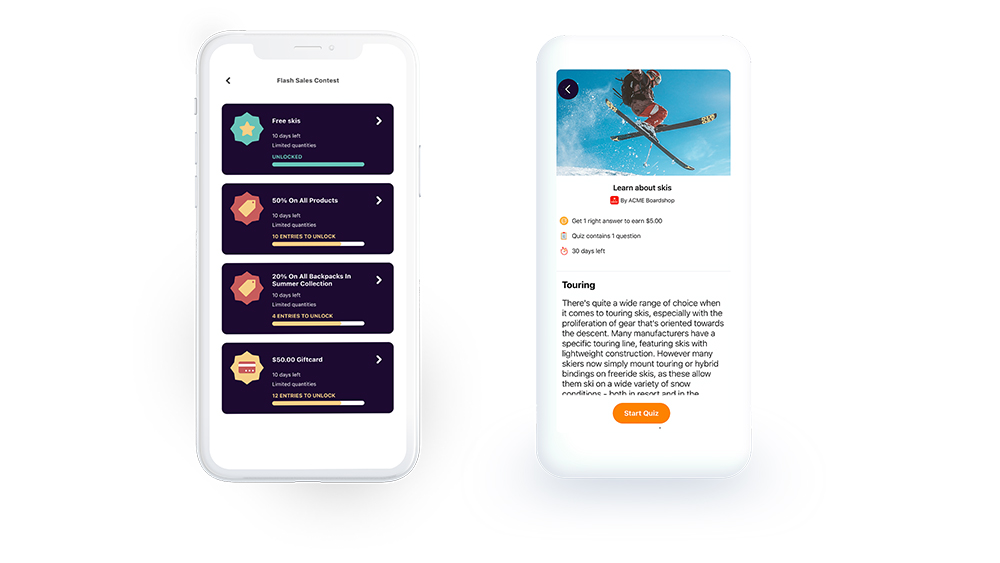 How to deliver training when you can't do it in person
Industry Releases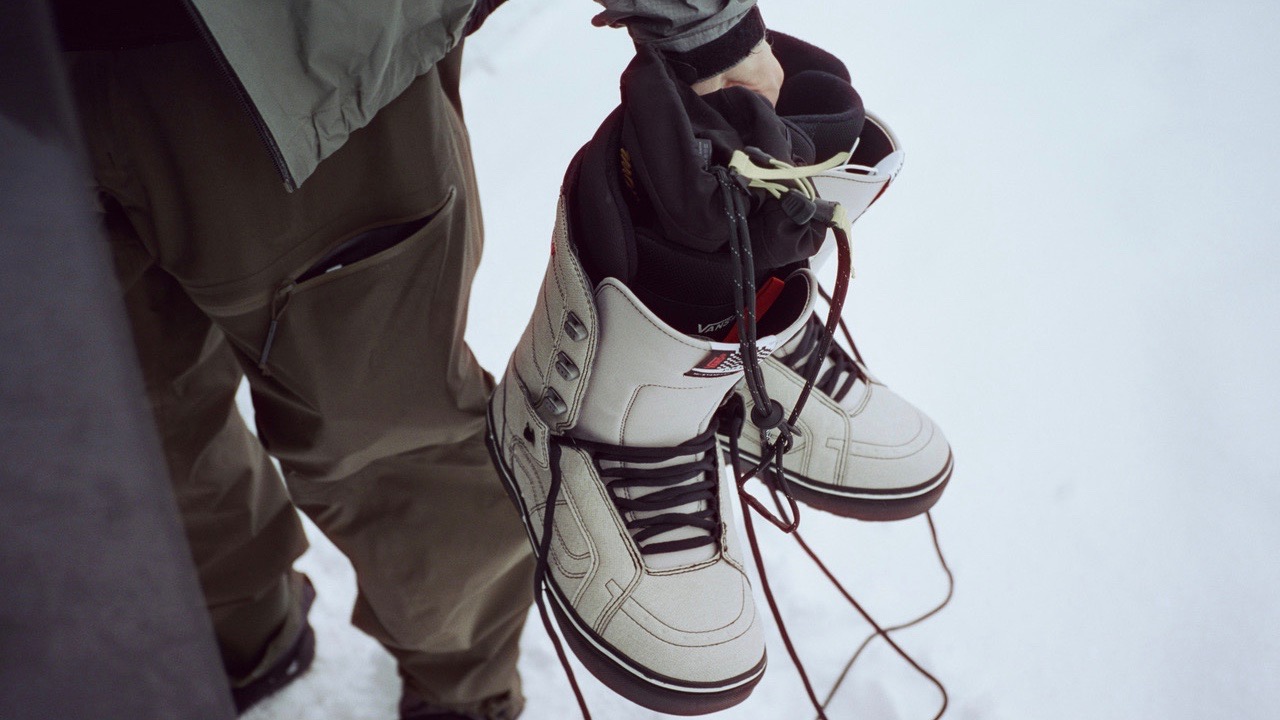 Vans Hi-Standard OG Jake Kuzyk snowboard boot reflects on the past and looks to the future.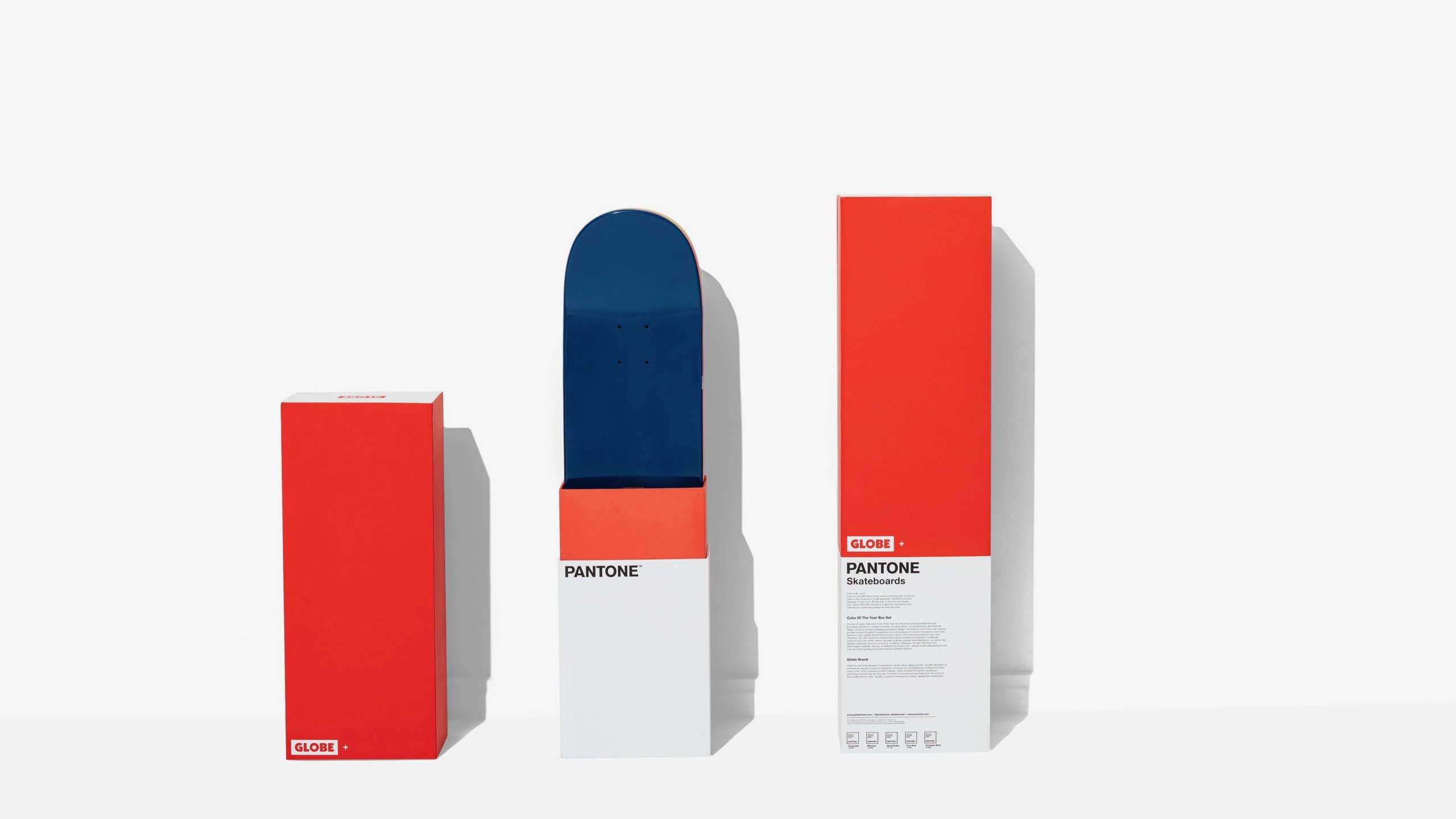 Each color was selected by the design team at Globe from the Pantone Color of the Year archives.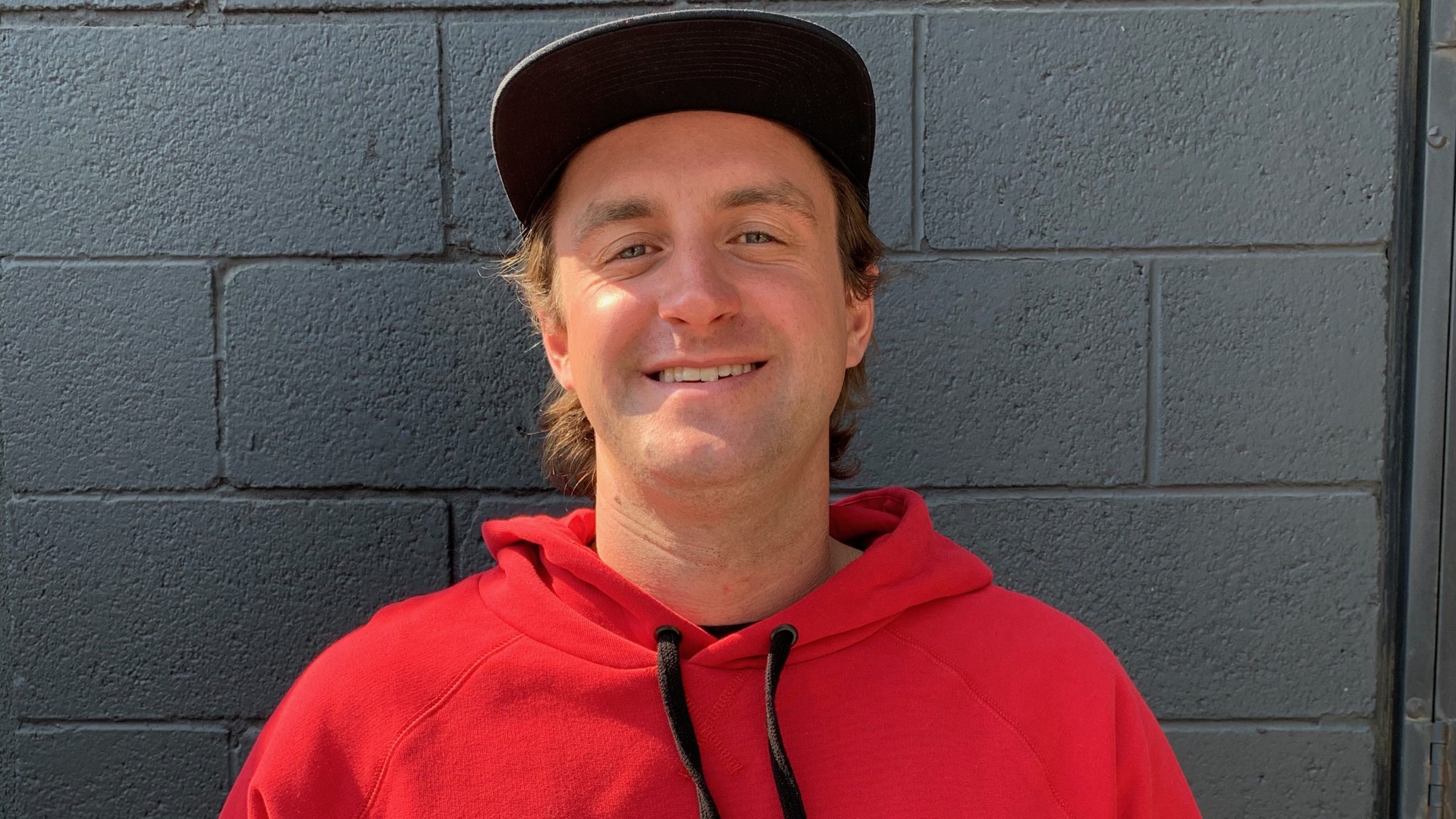 Halsey Landon will support FSSC's expansion across the greater North American market.