Aussie Soli Bailey draws on his own experiences at one of the world's heaviest waves.
By Mimi LaMontagnePublished on
Byron Bay's Soli Bailey has been battling it out on the qualifying series since 2011, when he was just 15. In the past five years he's been to almost every world-class wave on the planet, has been slammed into reef and been held underwater, has won events, lost events and everything in between. In 2015 he finished 18th on the QS, and although it wasn't quite enough to push him into the big leagues, the ranking did have it's perks – it meant that he landed into the event draw for the Volcom Pipe Pro.
As the event is about to kick off and Soli's about to surf his first heat at the famed break, we asked him to draw on his experiences and give the five most important things he's learnt from his time in the Pipe lineup – those five things he'll remember as he paddles out in a neon rashie.
1. Paddle Game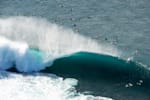 "The biggest element for me, to make sure I'm ready, is stamina. You want your paddle game to be strong in order to be able to paddle fast enough to be in the clear of the bigger closing out waves. That, and if you aren't a fit enough paddler, you'll never be able to get onto the wave you really want."
2. Board Size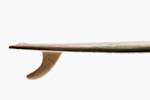 "You've gotta spend time thinking about your board choice. The conditions are constantly changing and the size of your board needs to suit whatever the wave gives you – it will need to surpass the steep, thick face of the wave.
3. Heart Rate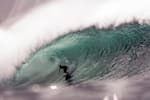 "Keep your heart rate low by breathing to prevent stressing out. It's virtually impossible to keep calm out there, but you have to – failing to do so will land you in some scary situations."
4. Positioning
"Make sure you're sitting on the right part of the reef. It's kind of hard to tell out there, but it's so important. Try picking a marker. If you're in the wrong position there's a big risk of getting hurt, and of not getting the best wave of your life."
5. Wax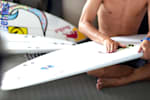 "Wax on, not off (the board)."
If you want to watch Soli battle it out against fellow Aussie Tom Whitaker, tune in to Red Bull's live stream here.
About the Volcom Pipe Pro:
The Volcom Pipe Pro is the contest at Pipeline that serves as the "Proving Ground" for surfers looking to make their name in the scene. Over a hundred surf warriors will battle on the iconic wave in the hopes of winning worldwide glory and respect. Follow @RedBullTV for schedule changes due to weather and surf conditions.