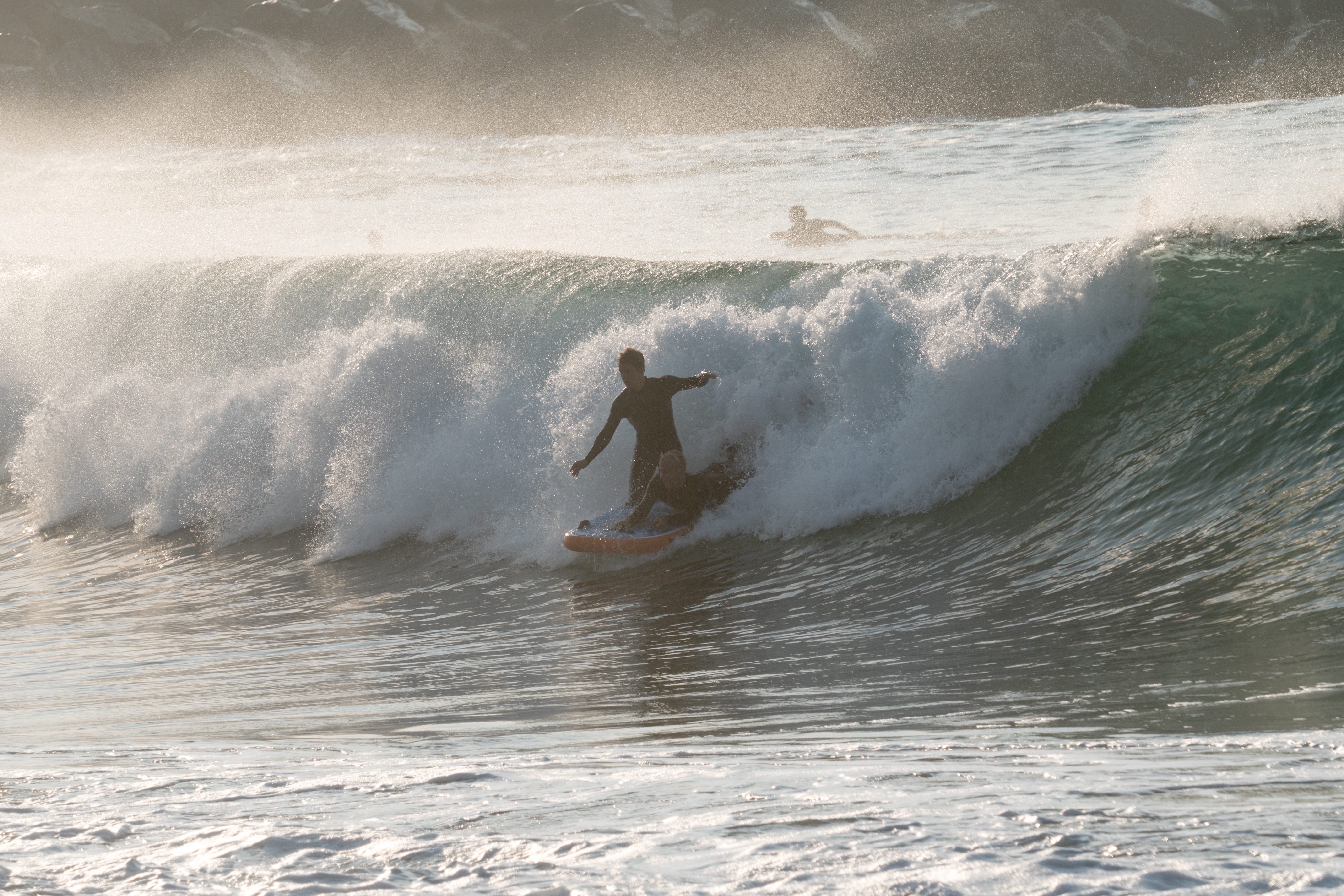 Tandem Boogie kicked off online 'Shred the Web Contest' in overhead surf at the Wedge
More on Spindigit:
(Spin Digit Editorial):- San Clemente, Oct 6, 2020 (Issuewire.com) – On Sunday, October 4, Tandem Boogie officially kicked off Bodyboarding US's Shred the Web 2021 Contest with a spectacular display of talent and bravery at the iconic wedge in Newport Beach, California.
Shred the Web, presented by Tandem Boogie, is the first Bodyboarding US/APB North America online event. The virtual contest runs from September 21- January 10 and includes five divisions: Men's Open, Women's Open, DK, Masters, and Tandem for Fun. Registration is open to residents of the United States, Canada, Mexico, and Puerto Rico, as well as competitors that participated in the 2019 Ocean Beach Festival. The prize purse is $2,000 and the top two 'Tandem for Fun' teams will win a Tandem Boogie AIR.
"With the global pandemic and the inability to run in-person contests, Shred the Web is the perfect incentive to connect with family and friends and be active," says Tandem Boogie founder John Clark. "It gives people a reason to get outside, make memories, and shred the waves while bringing along their loved ones."
Over the weekend, Tandem Boogie kicked off the contest with three pairs paddling out at the Wedge to compete in the 'Tandem for Fun' division. According to Surfline, the surf was 6-10 feet, with head high to double overhead sets. Navigating a crowded lineup, elite bodyboarders Tristan Ray and Craig Whetter made history by becoming the first duo to ever ride the Wedge on a Tandem Boogie.
"The athletes riding at the Wedge showed how the Tandem Boogie truly is for everybody," says Clark. "It's a high performance board that can satisfy your adrenaline one day and then make fun family memories the next." 
Tandem Boogie is a premium-grade, lightweight, and easy to transport inflatable bodyboard designed to allow anyone, regardless of ability or skill level, to ride a wave alongside family and friends. Since launching in January of 2020, Tandem Boogie has brought people together in a variety of surf and conditions.
More information about the 'Shred the Web' contest is available at
More Photos and Videos about the event are available here: 
About Tandem Boogie LLC
Founded in 2020 by the Clark family, Tandem Boogie is a watersports company based in San Clemente, CA. Tandem Boogie's mission is to bring people together on the water and build communities, strengthen bonds, and prove that anyone can catch a wave. More information available at
Contact
John Clark, Tandem Boogie–
Source :Tandem Boogie LLC
This article was originally published by IssueWire. Read the