Colombian singer Shakira recently took to social media to share a video of herself surfing at the Wavegarden headquarters in Spain. She sure is having the time of her life.
As shown in the clip she posted to Instagram on September 3, Shakira slipped into a wetsuit and took out a surfboard for the day. She the post:
"Surfing at the Wavegarden was an absolute thrill!!!"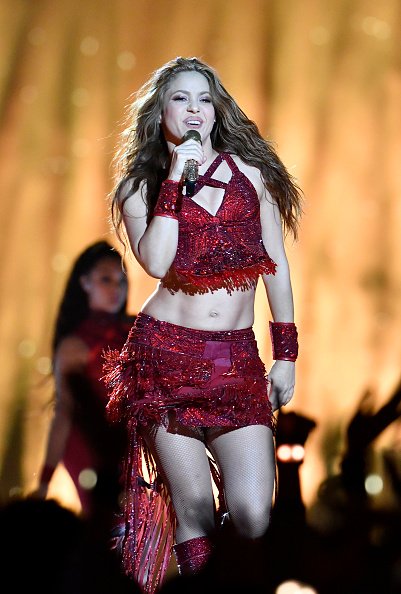 The surfing video has already been viewed over 3.1 million times as of this writing. At the beginning of the video, the "Whenever, Wherever" singer can be heard saying, "I'm ripping today!"
Set to the tune of "Girl Like Me," her and Black Eyed Peas' new song, the clip shows Shakira riding waves and rejoicing after.
Shakira is not the only celebrity who loves surfing.
The multi-awarded singer, who was apparently game to hone her skills, can be heard shouting toward the end: "That was awesome!"
This is not the first time Shakira was spotted riding waves. A week prior, she in some hang loose time while in the Maldives with her family.
Alongside her husband Gerard Piqué, Shakira treated her two children, Milan and Sasha, to a stay at the heavenly waterfront Waldorf Astoria there.
In June, the singer also a video of her impressive skateboarding on Instagram. In the clip, she can be seen gliding down an empty road on a skateboard.
A month earlier, Shakira gave fans a sneak peek at her new pastime. She also teased fans in February. In an adorable snap she uploaded, Shakira is seen holding a skateboard.
The vocalist has been learning numerous skills during her time at home. Shakira has been alluded to as the Queen of Latin Music and is noted for her versatility in music.
Meanwhile, Shakira is not the only celebrity who loves surfing. Actor Chris Hemsworth is frequently seen the waves in his hometown of Byron Bay. 
Hemsworth was also spotted hitting the water at URBNSURF Melbourne, which is the first surf park in Australia with simulated waves being made in huge pools. 
Sporting a black wetsuit, Hemsworth looked absolutely at home in the water park. He easily slid through perfectly tubular waves. 
The actor, who is most popular for playing Thor in eight Marvel Cinematic Universe films, stood firm on his surfboard as the water engulfed him.