With around 20,000 miles of coastline, the British Isles are perfect for cruising, offering an unbeatable combination of ruined castles, rugged landscapes, white sandy beaches and world-class port cities, each one steeped in culture and history.
In the post-Covid world, a British Isles cruise is more appealing than ever, and mega-ship operators including Princess Cruises and Royal Caribbean are both offering British cruises, along with the likes of Fred Olsen and boutique brands such as Hebridean Island Cruises.
So book your British Isles cruise now to experience all the luxury and excitement of an ocean cruise, but without the stress and uncertainty of having to travel to faraway shores.
There truly is a destination for everyone in the British Isles – but if you're not sure of where to go, turn the page for our ultimate guide to everything that awaits around the UK and Ireland.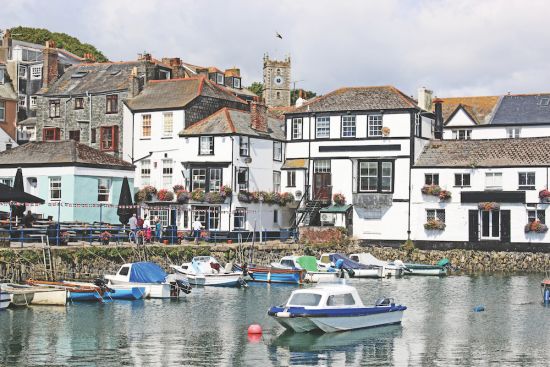 Best British Isles cruise for beach lovers
South coast & Isles of Scilly
England's south coast is the stuff of summer dreams, with miles of golden sands to satisfy even the most demanding of Med-loving cruisers. Leading the way are Devon and Cornwall, with more than 400 beaches between them.
In Cornwall, most small-ship cruises stop at Falmouth – the gateway to the Cornish coast, with its deep natural harbour and yacht-packed marina. The town is a jumble of winding lanes and traditional pubs, with four top-class beaches and Cornwall's National Maritime Museum. Just a short walk away, west of Pendennis Castle, lies Gyllyngvase Beach, where you'll find white sands, flora-covered green slopes and the blue waters of the English Channel. On hot days, visitors should frequent Roskilly's Ice Cream Parlour for some classic West Country sweet treats.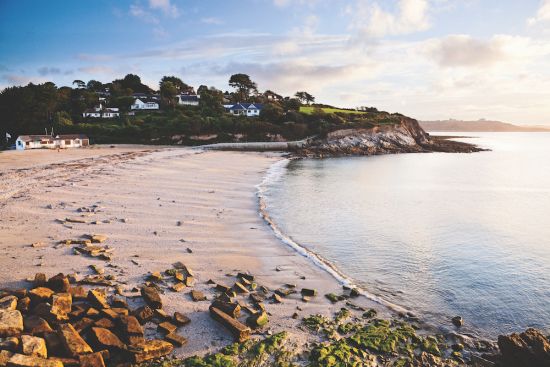 Devon also offers an abundance of beaches, and many can be accessed from its main port of Plymouth – a thriving waterfront city steeped in maritime history.
Nearby Wembury is perfect for families, set in an Area of Outstanding Natural Beauty and lined with countless rock pools. With its golden beach, sheltered by towering cliffs, Bovisand is also a must-see for visitors to the area, while lovers of secluded, more secretive coves should head to Mothecombe. Situated on a private estate, the shallow waters are ideal for beginners to try their hand at windsurfing or bodyboarding.
While Devon and Cornwall reign supreme on the mainland, for powder-soft shores you'd mistake for the Med, there's nowhere like the Isles of Scilly. Head to Tresco for the romantic Pentle Bay, St Mary's for rock-pooling on Porthloo Beach, or Great Bay on St Martin's (recently voted the best beach in the UK) for swimming.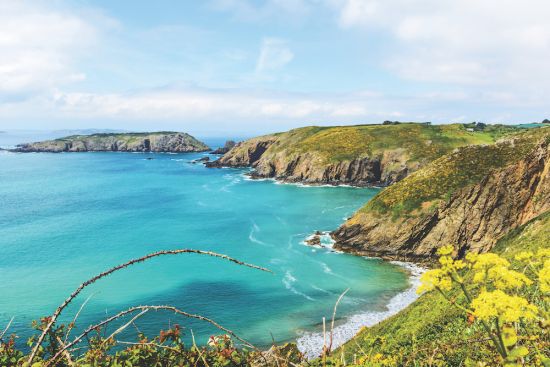 Ready for a West Country adventure? Fred Olsen Cruises champions sailings along the south coast, running popular taster cruises around Devon and Cornwall, while Oceania Cruises drops anchor at the Isles of Scilly.
Get on board
Fred Olsen 5-night 'Delights of Devon & Cornwall' cruise aboard Braemar, round trip from Southampton via Falmouth, Scilly Isles and Plymouth, departing 29 July 2021, from £799. fredolsencruises.com
Oceania Cruises 10-night 'Gaelic Serenade' cruise aboard Sirena, from Southampton to Edinburgh via Falmouth and Waterford, departing 23 June 2021, from £2,469. iglucruise.com
Best for explorers
The Channel Islands
Some of the most beautiful spots in the British Isles can actually be found closer to France than to the mainland.
Guernsey and Jersey, the two largest of the Channel Islands, are both home to proper cruise ports, and their proximity to the continent gives the feeling of escaping from Britain without actually leaving the country. Both islands offer a wide choice of activities for visitors, be it museums, abandoned forts or miles of nature trails.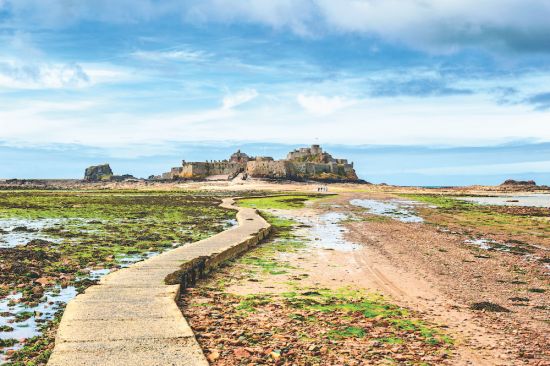 In Jersey, intrepid travellers can hike the north and south coast cliff paths, or take the popular seabed walk to Icho Tower, which can only be done at low tide (it's especially good by moonlight).
Guernsey also offers an abundance of coastal hikes, including Rousse to Pembroke, starting at the 18th-century Rousse Tower, or from medieval Vale Castle to the capital, St Peter Port.
Now a quaint yachting harbour, St Peter Port is steeped in culture and history. Here you can visit Hauteville House, the home of famous French writer Victor Hugo (author of Les Misérables), and the Guernsey Museum and Art Gallery with its impressive collection of 500 paintings.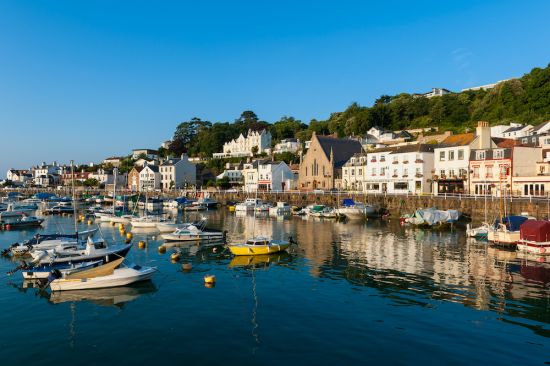 As the only British territory to fall under Nazi occupation, both islands have a dramatic story to tell. Between 1940 and 1945, the Germans made this one of the most heavily defended places on earth, and many of the gun emplacements and fortifications of Hitler's Atlantic Wall still stand. Make sure to visit Guernsey's La Vallette Underground Military Museum and the Channel Islands Military Museum in Jersey, housed in a former German bunker.
One, or sometimes both, of the two main Channel Islands are firm fixtures on cruise itineraries, and both Fred Olsen Cruises and Hapag-Lloyd offer sailings here.
Get on board
Fred Olsen 13-night 'Scenic Islands of the British Isles' cruise aboard Bolette, round trip from Dover via St Peter Port, Isles of Scilly, Cobh, Belfast, Stornoway and Kirkwall (Orkney Islands), departing 11 July 2021, from £2,199. fredolsencruises.com
Hapag-Lloyd Cruises 11-night 'The Great Diversity of Western Europe' cruise aboard MS Europa 2, from Dublin to Lisbon via Isles of Scilly, Falmouth and Jersey, departing 6 July 2021, from £5,434. planetcruise.com
Best for outdoors lovers
Northern Ireland
Just a short sail across the Irish Sea lies a land of Celtic history, national parks and windswept beauty. Home to the famous Causeway Coast, Northern Ireland is a dream destination for any lover of the great outdoors, offering travellers the chance to explore its rugged but verdant terrain.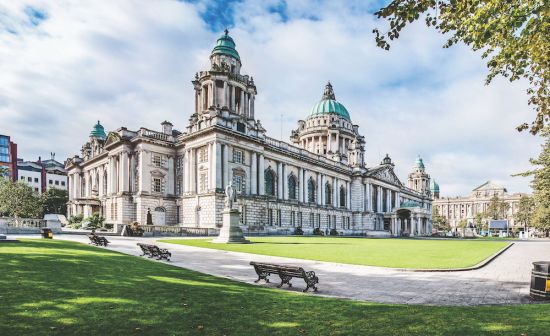 The area's most famous natural sight is the Giant's Causeway, an incredible formation of 40,000 geometric basalt columns. As you clamber over the perfectly interlocking rocks, you simply won't believe that Mother Nature could create all this unaided.
Then take your courage in your hands and cross the National Trust Carrick-a-Rede rope bridge, strung high over a rocky gorge. From here it's possible to see views of Rathlin Island and even Scotland, and the area is famed for its unique geology, flora and fauna. Caves, castles, remote beaches and clifftop paths are also highlights of this coastline, shrouded in mist and steeped in Celtic folklore.
Get on board
Princess Cruises 14-night 'Scottish Highlands, Irish Counties and British' cruise aboard Island Princess, round trip from Southampton via Cork, Holyhead, Belfast, Greenock and Portland, departing 27 July 2021, from £1,699, rolcruise.co.uk
Crystal Cruises 7-night 'Celtic Discovery' cruise aboard Crystal Serenity, from Belfast to Dover via Oban, Kirkwall (Orkney Islands) and Edinburgh, departing 20 August 2021, from £2,696, crystalcruises.co.uk
Best for city lovers
The British & Irish mainland
The British Isles are home to some of the most vibrant, pulsating and cosmopolitan cities in the world, each with its own distinct culture, heritage and traditions. Better still, many of these cities can be found on or near the coastline, handily served by their own cruise terminals.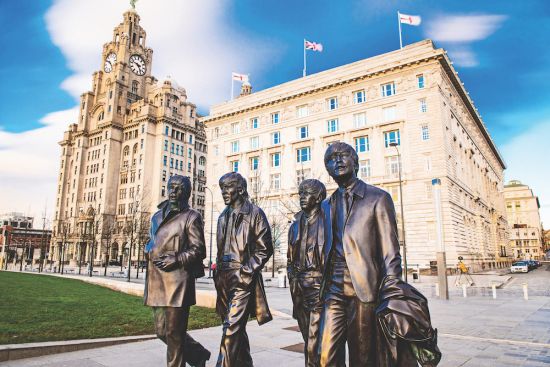 On England's south coast, Portsmouth and Southampton are the big-ticket cruise ports – Portsmouth with its naval history, iconic Spinnaker Tower and designer shopping at Gunwharf Quays; Southampton with its liner heritage (walk the Titanic Trail and visit the SeaCity Museum to learn more).
Further north lie the great industrial cities. Once at the beating heart of the Industrial Revolution, Newcastle is a modern metropolis with a rich Victorian heritage. Now renowned for its array of art galleries and impressive concert halls, it offers adventure, too, on the nearby surf beaches of Tynemouth.
Then there's Liverpool, formerly one of the world's greatest trading hubs, now a thriving city of art and culture where visitors can wander the stunningly redeveloped Albert Dock or pay homage at the Cavern Club, where the Beatles' journey began.
From Liverpool it's an easy journey across the Irish Sea to Belfast, a city no longer defined by its troubled past and now emerging as a cosmopolitan destination in its own right. Here you can wander the Cathedral Quarter, famed for its street art, visit the former Harland & Wolff shipyard for the Titanic Museum, or take a trip out of town to the famous Bushmills distillery.
All these cities are spectacular, but many would say the jewel in the British crown lies in Scotland, where the great metropolis of Edinburgh offers its spectacular castle, historic Royal Mile, countless drinking dens, handsome 18th-century architecture and world-class museums.
Get on board
Princess Cruises 12-day 'British Isles with Portland' cruise aboard Crown Princess, round trip from Southampton via Belfast and Edinburgh, departing 2 May 2021, from £999, princess.com
Viking Cruises 29-day 'Baltic Jewels & the Midnight Sun' cruise aboard Viking Sun, from London to Stockholm via Edinburgh, Copenhagen and St Petersburg, departing 24 May 2021, from £11,040, vikingcruises.co.uk
Best for foodies
Scotland and its islands
Historically, Scotland hasn't been known for its cuisine. As much as we love them, Irn-Bru, haggis and Cullen skink were never on the world stage. But surrounded by sea, dotted with freshwater lochs and home to miles of fertile farmland, the country is finally coming into its own as a foodie haven, with world-class eateries serving locally caught fish, game and seafood.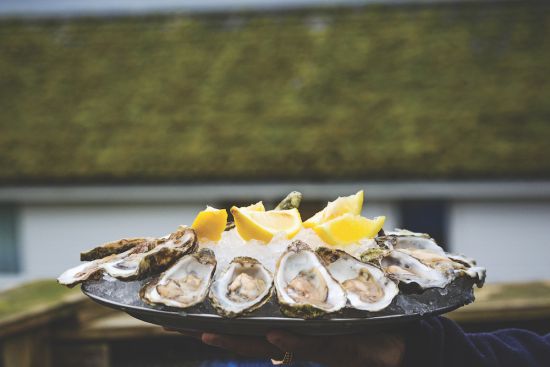 Capital Edinburgh boasts four Michelin-starred restaurants championing Scottish fare, as well as a thriving bar scene. But nothing beats heading down to the harbourside at Leith – handy for the cruise terminal – and grabbing some sizzling golden monkfish from The Fishmarket, a regular on cooking TV shows.
If seafood is your gastronomic passion, you should venture into the Highlands and Islands, feeling the salt spray on your face as you sail from the Hebrides on the west coast to the Orkneys in the north. You can even cruise to the distant Shetlands – so far out in the North Atlantic that they're halfway to the Norwegian coast.
Explore Scotland's 90 or so island communities and you'll find tiny fishing villages where the pubs serve fish caught that day, and the oysters and langoustines are the freshest you've ever tasted. Oban is especially known for its seafood, while Mull and Iona are famed for their fish & chips.
We've yet to mention Scotland's most famous product, but you won't want to leave without trying a dram or two. Whisky production is scattered across the mainland and islands, but head to Islay for smoky peaty flavours, and Speyside for sweeter, more fruity styles. If you have a taste for the hard stuff, Hebridean Island Cruises offers the occasional malt whisky cruise.
Many lines sail in Scottish waters, but small-ship operator The Majestic Line lures foodies (and fishermen) with the unique opportunity to catch your own dinner from the boat and have it prepared for you by the ship's chef that evening.
Best for families
Wales and Isle of Man
When it comes to a British Isles cruise, Wales and the Isle of Man are often overlooked, yet they offer some of the loveliest ports around.
With its semi-autonomous status, the Isle of Man is a bubble of beautiful scenery and friendly towns, designated a biosphere reserve by UNESCO in 2016. The island can receive cruise ships at Peel, Port Erin and Port St Mary, but most call at the capital, Douglas, which offers activities for all ages, making it the perfect family day trip.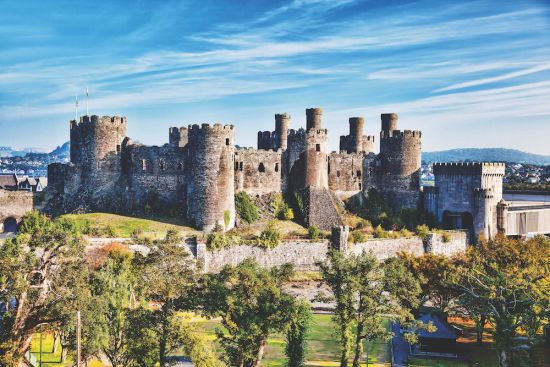 Children will love spotting genuine Viking gold at the Manx Museum, and riding in a horse-drawn tram along the promenade, while parents and couples will enjoy taking in a show at the restored Villa Marina-Gaiety Theatre. Douglas also has three city beaches – Groudle, Port Jack and Douglas Central Beach – the latter perfect for kids, thanks to its long sandy shore.
All sounds a bit too quiet? Come in early June and hear the air split by the scream of engines as the famous TT (Tourist Trophy) motorcycle festival takes place, with the races attracting a world-class field and 50,000 petrolhead punters.
Back on the mainland, Holyhead is the perfect cruise destination for families, being the gateway to the famous Snowdonia National Park (ride the historic Snowdon Mountain Railway) and the medieval castles of Caernarfon, Beaumaris and Conwy. With their turrets, ramparts and moats, these three fairytale fortresses are like a Hollywood movie or an episode of Game of Thrones come to life – and something all family members will appreciate.
Get on board
Royal Caribbean 12-night 'British Isles' cruise aboard Jewel of the Seas, round trip from Amsterdam via Liverpool, Holyhead and St Peter Port, departing 28 May 2021, from £1,259, royalcaribbean.com
Ponant 8-night 'Treasures of the Celtic Sea' cruise aboard L'Austral, from Saint-Malo to Glasgow via Guernsey, Isles of Scilly, Liverpool, Douglas (Isle of Man) and Belfast, departing 26 April 2021, from £3,390, uk.ponant.com