In a 1972 issue of International Surfing Magazine, a feature about the state of surfing in South Africa focused much of its attention on two young cousins from Durban, Shaun and Michael Tomson. Shaun, the article asserted, was probably the better surfer of the pair, his performances technical, precise and calculated. Michael, on the other hand, was something special, especially in the realm of riding the tube, which, in that particular era, was still pretty much a 'set your line and hope for the best' affair. In florid terms Michael is depicted riding a no-hope, sand-bottom barrel at Durban's Bay of Plenty, not bulling through section after section, but feeling his way across the sandbar in an extrasensory display of reactive self-expression, an instrument of the wave's will and not his own. Achieving a state of physical grace that would later be described as "flow."
Upon his death from throat cancer on October 8, Michael Tomson's remarkable legacy has garnered memorials both heartfelt and objective…and remarkably consistent. Member in good standing of "Free Ride Generation," who charged Pipeline backside during the winter of 1975-76; founder and creative force behind "Gotcha," the groundbreaking, creatively subversive surf wear brand that exploded in the 1980s, then imploded into marketing irrelevance a decade later; substance abuse victim — whose cocaine addiction, euphemistically described as 'rock and roll," eventually swamped his otherwise fluid trajectory in debilitating waves of excess.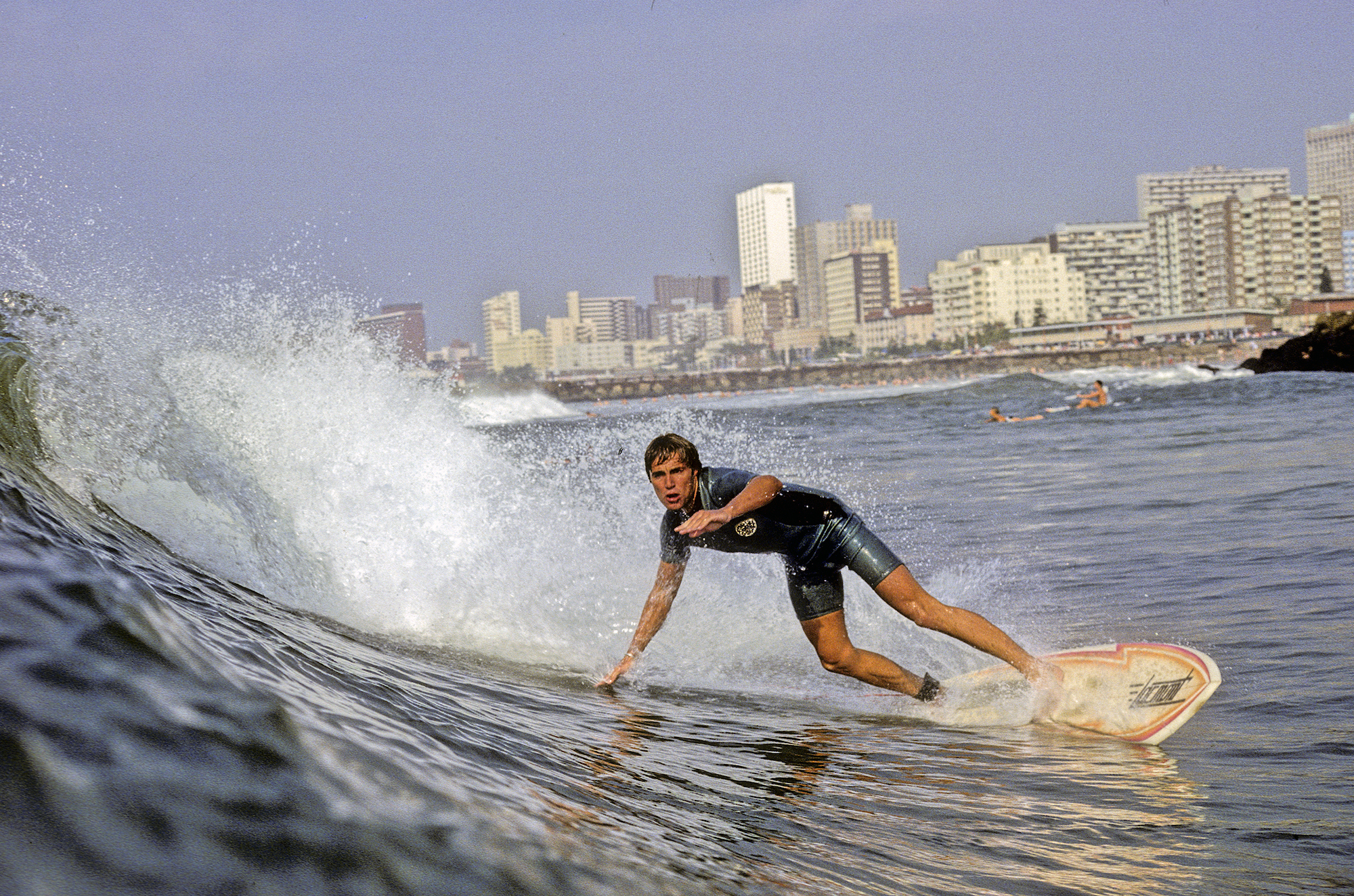 Very little mention of that "flow" which, alluded to in that magazine article so many years ago, described something elemental about Michael Tomson, an aspect of his journey as a surfer that in the years since has been mostly overlooked. But upon his death, shouldn't be.
"If I were to use one word to describe him, it's committed," says Shaun Tomson, who literally grew up surfing with his cousin Michael. "We started surfing on the same day together, surfed Cave Rock for the first time together at 14 or 15, first surf trips up and down the coast, took our first trip to Hawaii together, staying in a pop-up caravan in Haleiwa. Even back then, he was totally committed. Mike would always paddle over the edge. He was fearless guy, in his approach to surfing, to business and to his life."
Pressed to use two words in his description of his older cousin, however, Shaun doesn't hesitate.
"Passion. He had a deep passion for surfing. Always. I remember when we were shooting his interview for "Bustin' Down the Door," we ran these great clips of Michael getting these insane barrels at Pipeline. At one point we used this water shot looking out of the barrel, with Michael's face superimposed as he tries to describe the moment. And he gets this look on his face, and you can see how moved he is. "It was absolutely beautiful," he says. Only four words, but it was pure poetry."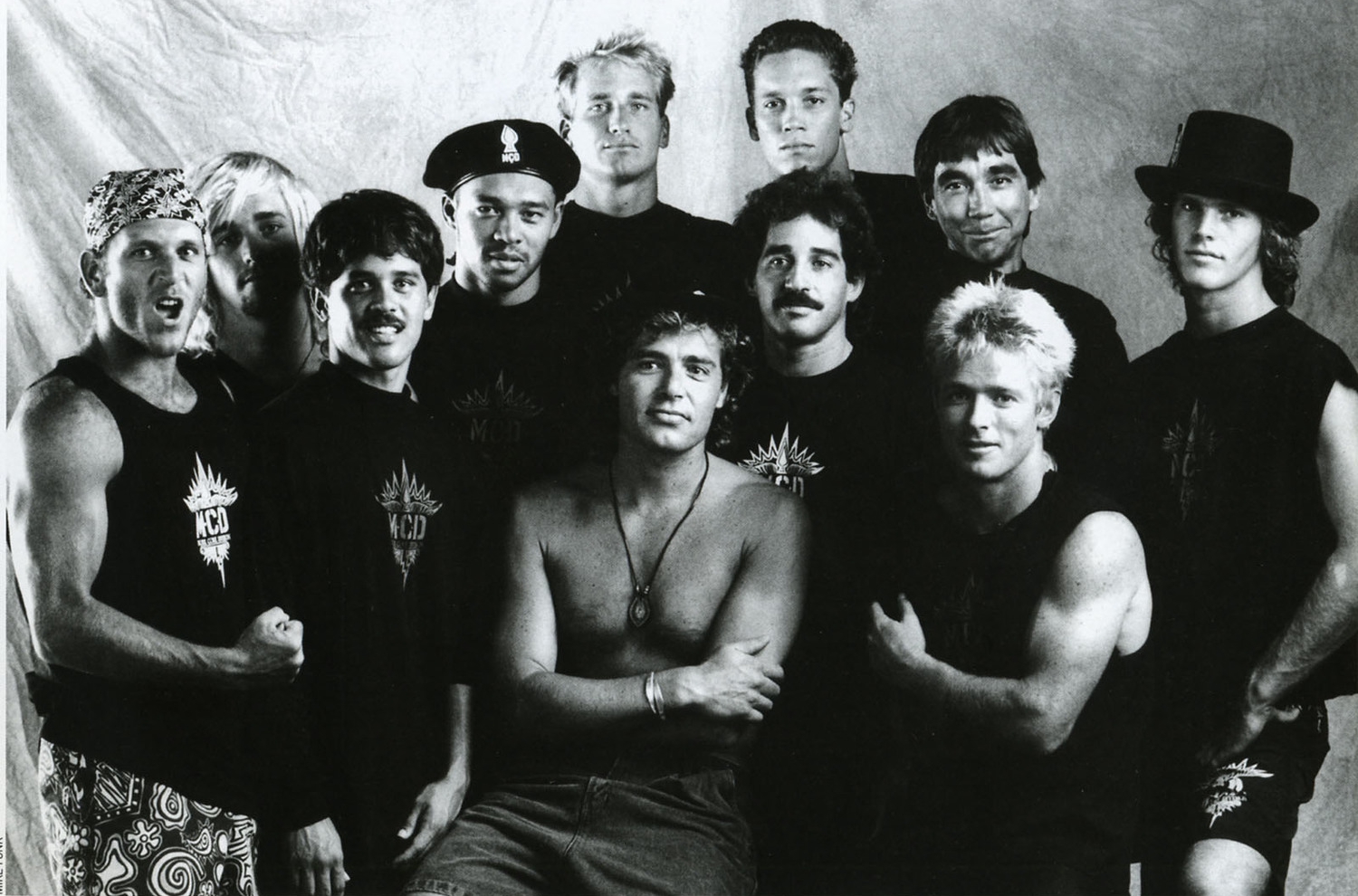 Yet it's another moment in the 2008 documentary chronicling the epic '75-76 North Shore season's radical "changing of the guard" that moves Shaun most viscerally today.
"Towards the end of his interview, Michael looks into the camera, with that fire he always had in his eyes, and says, "I will surf. Until I die." You see that now, spoken with such power and passion, and it just makes me want to cry."
Where words come hard for a family member like Shaun, it was Michael Tomson's own voice that impressed one of the last people to formally interview him. Documentary filmmaker Stacy Peralta developed this appreciation during a number of interviews that Tomson sat for during the 2019 production of an upcoming Gerry Lopez biopic. What came across in Tomson's responses, at times both thoughtful and forceful despite issuing from an obviously ravaged larynx, affected Peralta beyond the scope of the interview topic.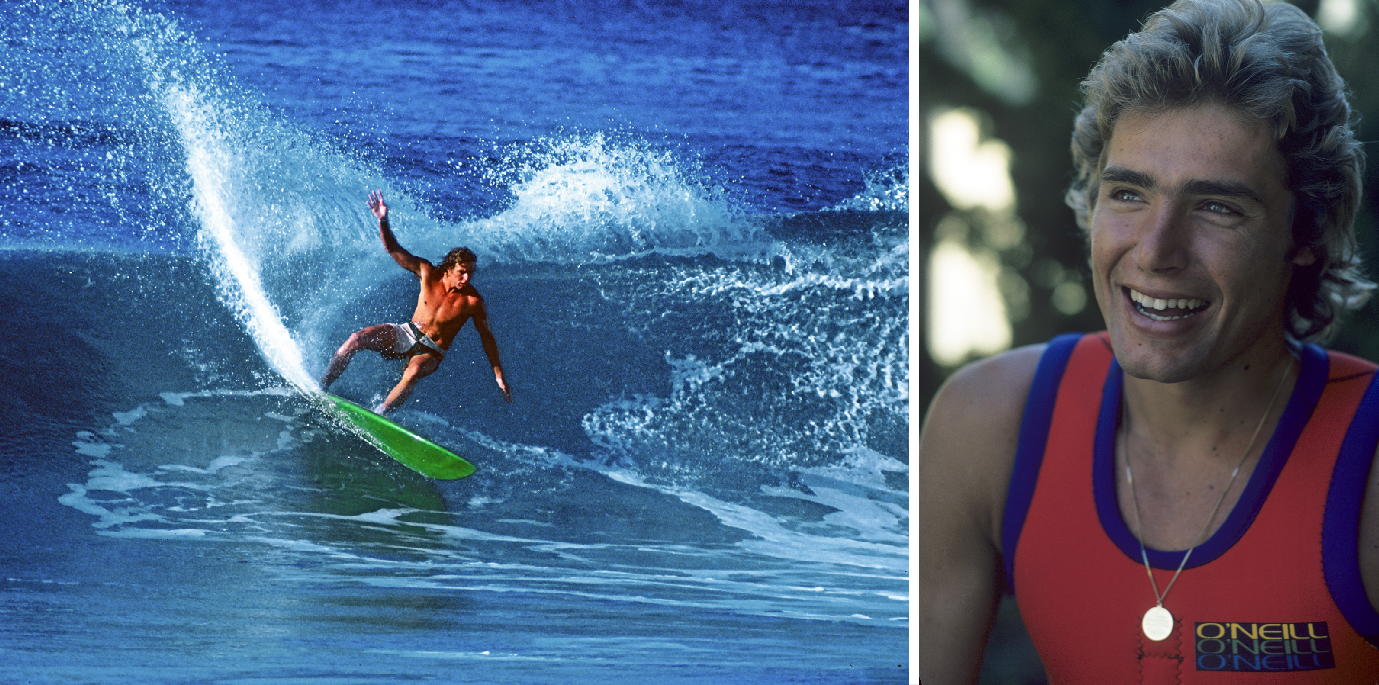 "I remember asking him about his own surfing, if it had a spiritual aspect," recalls the director. He just looked at me, like, are you kidding?"
In one particular clip Tomson stridently leans into the camera, almost painfully animated. "In surfing you're dealing with something that's a force of nature," he fiercely rasps. "You're not going to train it. You're at its mercy and to what it gives you. You don't impose your will. You have to be obedient to the flow of the wave."
This sound bite, certainly one of his last, eerily echoing the impression gleaned from watching a young Michael Tomson ride that Bay of Plenty barrel all those years ago. As such, it should highlight the depth of his contribution to surf culture beyond the headlines and generally accepted biography. Beneath it all, before it all, Michael Tomson was a surfer, whose intimate and satisfying relationship with the act itself transcended any marketing campaign, bottom line or personal demon.
"Michael Tomson was more than a tribal elder, says Peralta. "In indigenous cultures they call his type "knowledge keepers." He was that. He had all the knowledge of a lifelong surfer, all the passion, all the experience. But he also had the perspective and the abilities to share that perspective. There are very few of his kind left, and that's why, with his passing, something very important to our culture has been lost."