In this installment of Surf Cinema Sundays powered by TheSurfNetwork, we're going to show "A Sea For Yourself,"  included in your Surfline Premium membership, right now through Monday morning. (Read an interview with one the film's stars, Jeff Hakman, right here.) We'll continue showing iconic surf movies every other Sunday. (Next up: 'Bella Vita', October 25th.) If you're not already Premium, sign up for a Surfline free trial here, and you can also stream/rent the film by going to TheSurfNetwork's site. 
[FAQ: How to watch Surf Cinema Sunday films]
From the demolition derbies around the original Dogtown deathtrap, POP Pier, to the lonely, roping rights of Ventura's California Street; from North Shore burnathons to Maui meditation chambers — Hal Jepsen left no stone unturned in his two-year quest to juxtapose chaos with sublimity, documenting everything that was anything in the world of surf during the early 1970s in this classic film. Which evidently included the Big Surf wave machine in Arizona (yeah, they had 'em way back then), Hobie Cat tow-ats, the Shortboard Revolution's dysfunctional anorexic phase, and the slow birth of full-neoprene protection. Naturally, the colder Hal's crew ventured, the less surfers they encountered.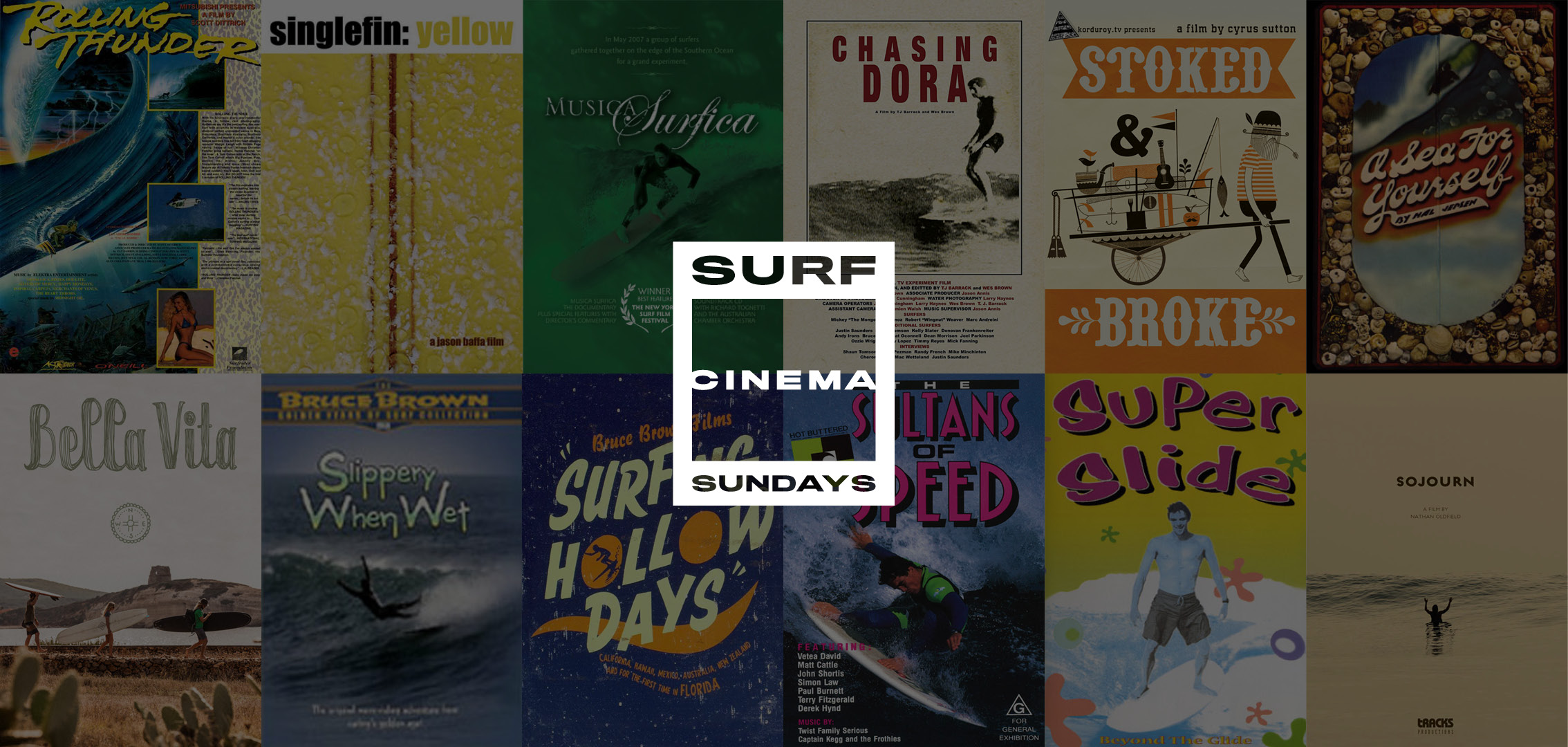 October 25: Bella Vita
November 8: Bruce Brown Double Feature: Slippery When Wet/Surfing Hollow Days
November 22: Sultans of Speed
December 6: Super Slide
December 20: Sojourn